If you're looking for the best brunch in Lisbon, you've come to the right place!
Pancakes, eggs, bacon, toast, granola, smoothies, and a multitude of other delicious things in one meal – what's not to love about brunch?
Because we know how much you love to get together with friends to enjoy this meal at the weekends, we decided to create a list with the best brunches in Lisbon. Get ready to take notes!
A brief history of 'brunch'?
Before we show you the best brunches in Lisbon, we thought you'd like to get to know a bit of its history first.
Some historians believe brunch has its roots in England's game breakfasts, which were luxurious multi-course meals that featured a variety of delicacies such as chicken livers, eggs, meats, bacon, fresh fruit and sweets.
Others say that Sunday brunch derives from Catholics' practice of fasting before Mass and then sitting down for a big meal.
What is certain is that the word "brunch" – a mix of "breakfast" and "lunch" – first appeared in an article in Hunter's Weekly magazine in 1895. In "Brunch: A Plea," British author Guy Beringer suggested an alternative to heavy post-church Sunday meals in favor of lighter fare, served in the late morning.
What started as a meal served by hotels, brunch was quickly picked up by restaurants and is now such a common weekend activity that there are lots of eateries and cafes dedicated specifically to it.
So, we don't know where the idea came from necessarily, but the tradition has become popular all over the world.
Where are the 5 best brunches in Lisbon?
Any local can give you their own recommendation for brunch, of course, but this is our list of the must-visit spots for brunch in Lisbon.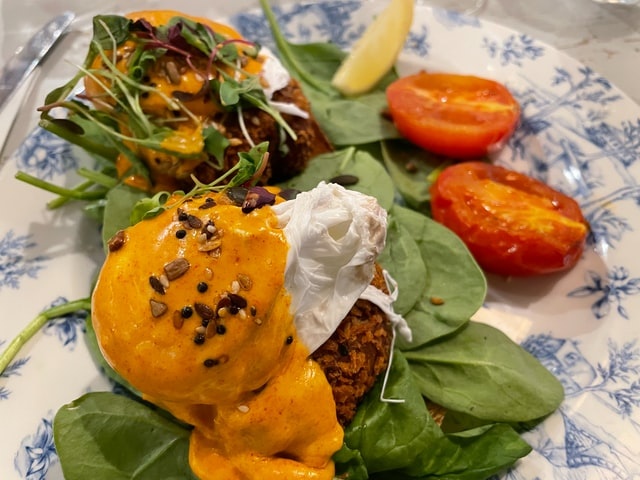 Cotidiano
Despite the typical queue you usually have, it's worth walking down Lisbon's streets to try the brunch at Cotidiano .
Located on the corner of Praça do Comércio and next to one of the most beautiful buildings in Lisbon, Cotidiano is across the street from the famous 28 tram.
From American pancakes, to toast with eggs, homemade pesto and seasonal salad, there are so many delicious dishes on the menu, you'll be spoiled for choice.
Fauna & Flora
Fauna & Flora offers a variety of delicious brunch options including elaborate toast, pancakes and eggs, so there's something for everyone and it's always positively bursting with flavour.
For brunch you may have to wait in line, especially on the weekend as this is a popular brunch spot in Lisbon.The good news is that there are two Fauna & Flora spaces open in Lisbon: one at Rua da Esperança, 33 and the other at Rua Febo Moniz, 27 A, just 900 meters from the Collegiate Marquês de Pombal residence.
Seagull Method Cafe
The Seagull Method Cafe is at the bottom of this list, but it could very well be at the top.
The menu is so exciting and filled with dishes including french toast with halloumi cheese, avocado and scrambled eggs or cottage cheese pancakes with homemade caramel. Best of all, it's just a leisurely 25 minute walk from our student accommodation in Lisbon.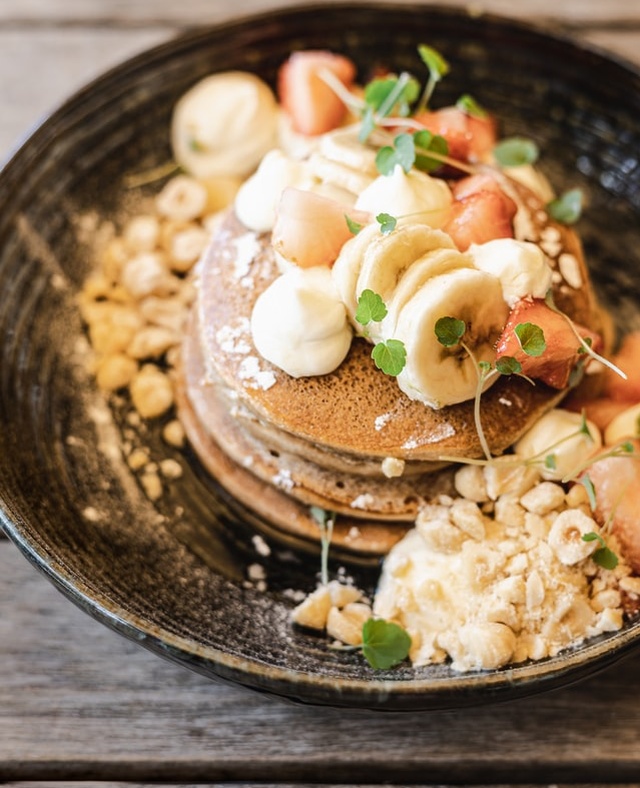 Nicolau Lisbon
If you're a fan of tasty food and pleasantly decorated spaces, you'll love Nicolau.
With pastel tones, beautiful patterns and tropical plants in abundance, this unique space offers a choice of pancakes, cakes and other specialties.We think it's worth browsing the menu online before you go.
Early Birds
Early Birds is a hidden gem in the capital. It is a modest cafe transformed into a brunch house, filled with comfort food and a unique atmosphere.
One of the things that makes Early Birds stand out is the way they make their poached eggs, whichmany people claim to be quite exceptional.
Try the eggs benedict, guacamole, pancakes or any other delight on the menu, we don't think you'll be disappointed.
We've brought you 5 of the best brunches in Lisbon but honestly, we could choose so many more. Whether it's a Michelin starred treat, traditional Portuguese dishes or a classic brunch, the capital has such a vibrant food scene, you're sure to find something to suit your taste.
Get yourself booked onto one of our favourite spots for brunch in Lisbon and start enjoying your weekend!