Do you know about the Michelin starred restaurants in Lisbon?
When we think of Michelin stars, we picture delicious food that's been masterfully plated. As a general rule, the bill will be higher than that of traditional Portuguese food restaurants, which you can easily find in every street in Lisbon. But, much more than just feeding you, these dishes are capable of providing you with a completely unforgettable experience. So it's worth saving for a special meal in one of the restaurants that we're going to tell you about.
But before that, we want to tell you a little about the Michelin Guide and how the star attributions work so that you can truly understand what these distinctions mean.
What is the Michelin Guide and how does it work?
The Michelin Star is the hallmark of culinary excellence and stars are awarded for results considered to be of a distinctly high level.
The rating can be one, two or three stars, with the prize highly coveted by chefs around the world.
The star system was first awarded in 1926, with a single star denoting "a very good restaurant". The second and third stars were added later, in 1933, with two stars meaning "Excellent cuisine. Worth a detour!" and three stars meaning "Exceptional cuisine. Worth a special trip".
The Michelin Guide has been published annually since 1900 andis intended to help drivers find mechanics, hotels and, of course, good restaurants.
Over the years, the popularity of this guide has spread, with published guides dedicated to main cities across the world – including the Michelin Guide Lisbon.
The company also enlisted the help of legendary Michelin inspectors and developed the rigorous testing system that made the Michelin Guide a true gastronomy bible.
How are Michelin stars awarded?
Unlike other rating systems, Michelin stars are not based on customer ratings, but on secret inspections by anonymous food experts known as "Michelin Inspectors".
The evaluation criteria are the same for each restaurant:
Product quality
Mastery of flavor and cooking techniques
The chef's personality represented in the dining experience
Cost benefit
Consistency between inspector visits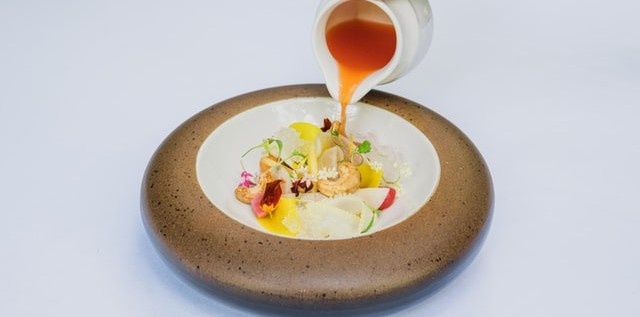 Each Michelin star means:
One star: Fine cuisine. Worth knowing!
One-star restaurants are recognized for having a well-prepared kitchen that uses good quality food and also for the consistency in the execution of their dishes.
Two stars: Excellent cuisine. It's worth the detour!
The restaurant with two stars in the Michelin Guide is not only recognized for using good quality food or for its delicious dishes. The difference here is having a clearly talented and experienced chef.
Three stars: Exceptional cuisine. It's worth the trip!
Quality food, renowned chefs and dishes that are true works of art, where customers will eat extremely well, often superbly.
How important are Michelin stars?
Restaurants that receive a Michelin star gain prestige which will increase their exposure.
However, due to extremely high expectations on the rating system, there has been an increasing tendency to reject Michelin star ratings around the world.
Some chefs and restaurant owners have asked to have their star rating removed as they feel expectations are irrational and restrict the creativity of chefs in the kitchen.
What are the Michelin starred restaurants in Lisbon?
2021 was a good year for some Lisbon restaurants withthe Michelin Guide awarding two stars to 100 Maneiras, by Ljubomir Stanisic and one star to Eneko, by Eneko Atxa.
Currently, there are 12 restaurants in Lisbon that proudly boast the famous stars.
Open the city map, mark these restaurants and start saving money. If you are living in a student residence in Lisbon, you benefit from a public transport network that takes you to each one in just a few minutes.
Restaurants awarded with 1 Michelin star:
100 Ways – Ljubomir Stanisic​
Eneko Lisbon – Eneko Atcha
Epur – Vincent Farges
Fifty Seconds by Martin Berasategui
Eleven – Joachim Koerper
Trading Post – João Rodrigues
Guincho Fort – Gil Fernandes
LAB by Sergi Arola – Sergi Arola, Penha Longa (Sintra)
Loco – Alexandre Silva, Lisbon
Midori / Pedro Almeida (Sintra)
2 Michelin-starred restaurants:
Alma – Henrique Sá Pessoa
Belcanto – José Avillez
There are still no restaurants in Lisbon with three Michelin stars. However, we believe that this distinction could be coming soon.
To discover all the Michelin-starred restaurants in Lisbon, consult the online guide.
Whether you're a lover of haute cuisine or just want to try something new , you'll love visiting these restaurants.