Lisbon is a fantastic city that exudes culture and tradition. Those who visit the city are hardly disappointed and those who live in it easily fall in love daily. However, living in an urban city can have it's toll and the need to escape to a more peaceful place to relax and recover your energy is necessary.
Fortunately, there are many getaways around the capital that promise true moments of relaxation and fun. Even though in your apartment or university residence in Lisbon you will find all the comforts, we know that getting out and exploring more of Portugal will also help you re-energise. We've listed some perfect places to escape the hustle and bustle of the city.
What are the best getaways near Lisbon?
After an intense week of classes or work, a short break near Lisbon is the perfect solution to recharge your batteries. You do not need to spend a lot of money and 1 or 2 nights in the right place are enough to return feeling refreshed.
The list of incredible places close to Lisbon is immense, but we wanted to choose just 6 special getaways for you, which we believe will get you packing for next weekend.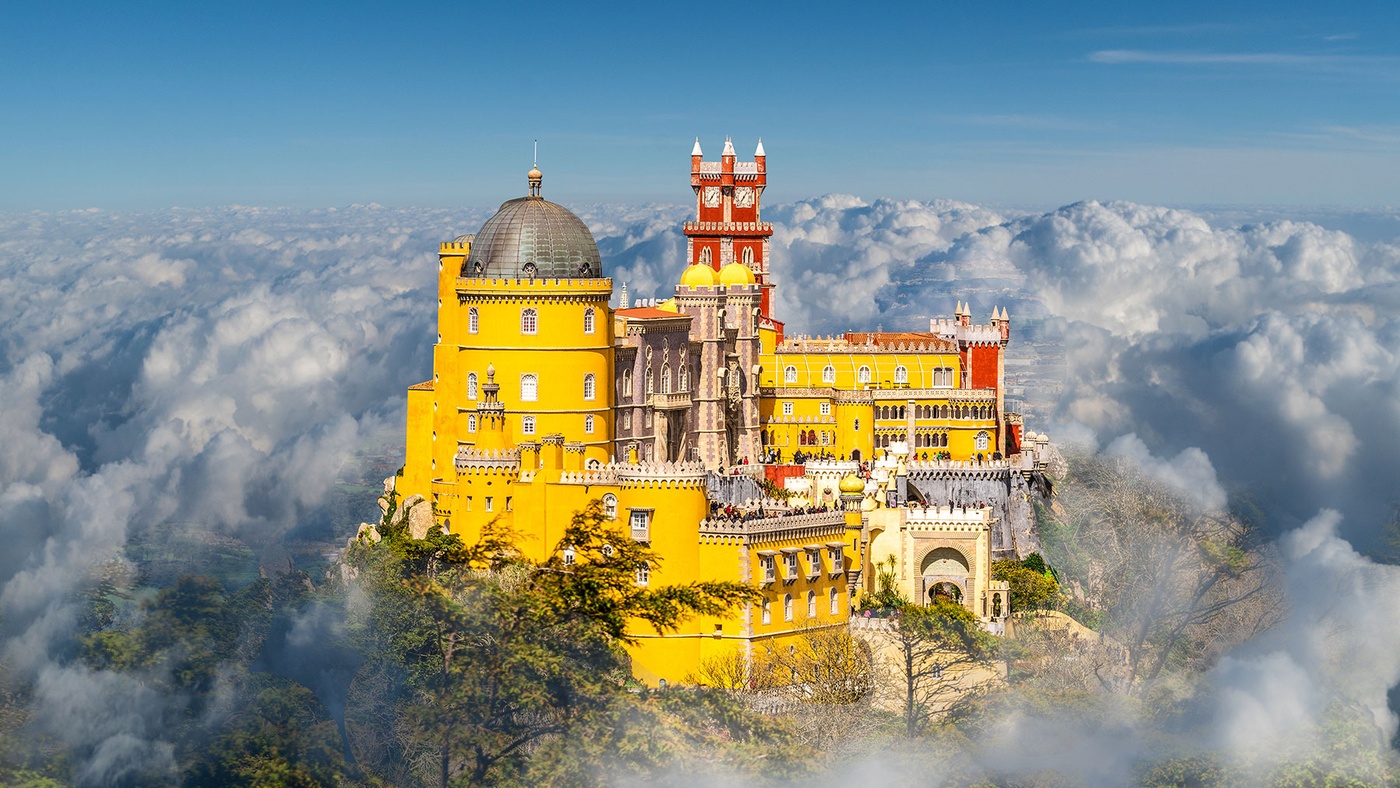 1. Sintra
On the outskirts of the city, there is a small village with palatial style houses, beautiful scenery and fresh air. Sintra has several traditional restaurants, such as Curral dos Caprinos and cake shops, including Piriquita and Antiga Fábrica De Queijadas.
The most important monument in this mythical land is the Pena Palace and its gardens that are part of the Sintra National Park. The building at the top of the hill was built during the 19th century and incorporates parts of an old convent of the order of São Jerónimo. This was the first palace in Europe to be built incorporating the romantic style.
When you visit the gardens of the Pena Palace, you will feel that you are embarking on a true mystical and spiritual journey. The statues and other architectural features that are found there contribute to this esoteric mysticism of the gardens. But the truth is that each corner of Sintra has a very special energy that is only possible to perceive when we are there. If you are an art lover, MU.SA (Museu de Artes de Sintra) is also a must for you.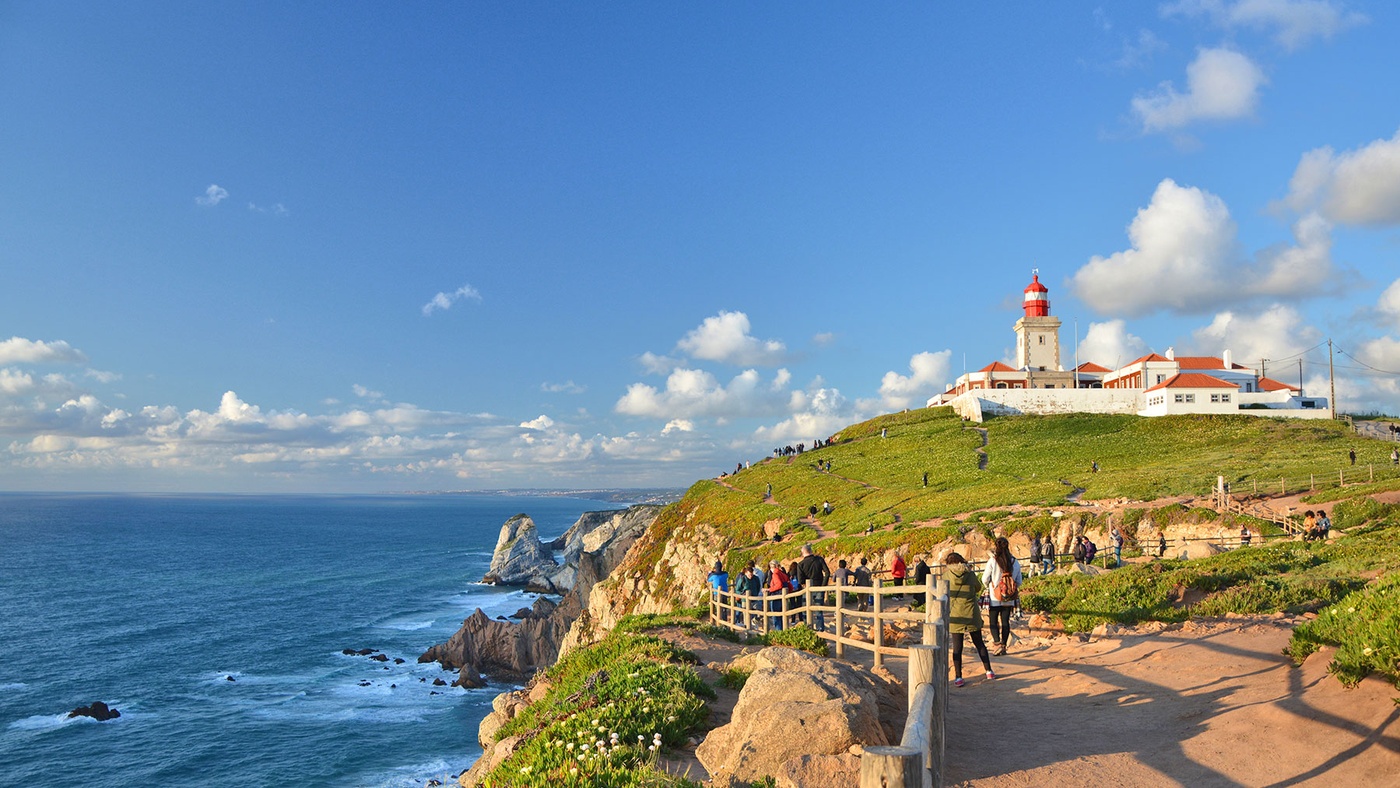 2. Cabo da Roca
When you go to Sintra, set aside a few hours to spend at Cabo da Roca – the westernmost point in Continental Europe that is considered as "the end of the world" by many explorers until the 14th century.
Even today, the region has a remote and untamed atmosphere. The isolated environment of Cabo da Roca is enhanced by the very limited development in the area, as you will find a lighthouse, a cafeteria, a gift shop and little else. However, the landscape is stunning and perfect for those who appreciate the natural beauty of nature.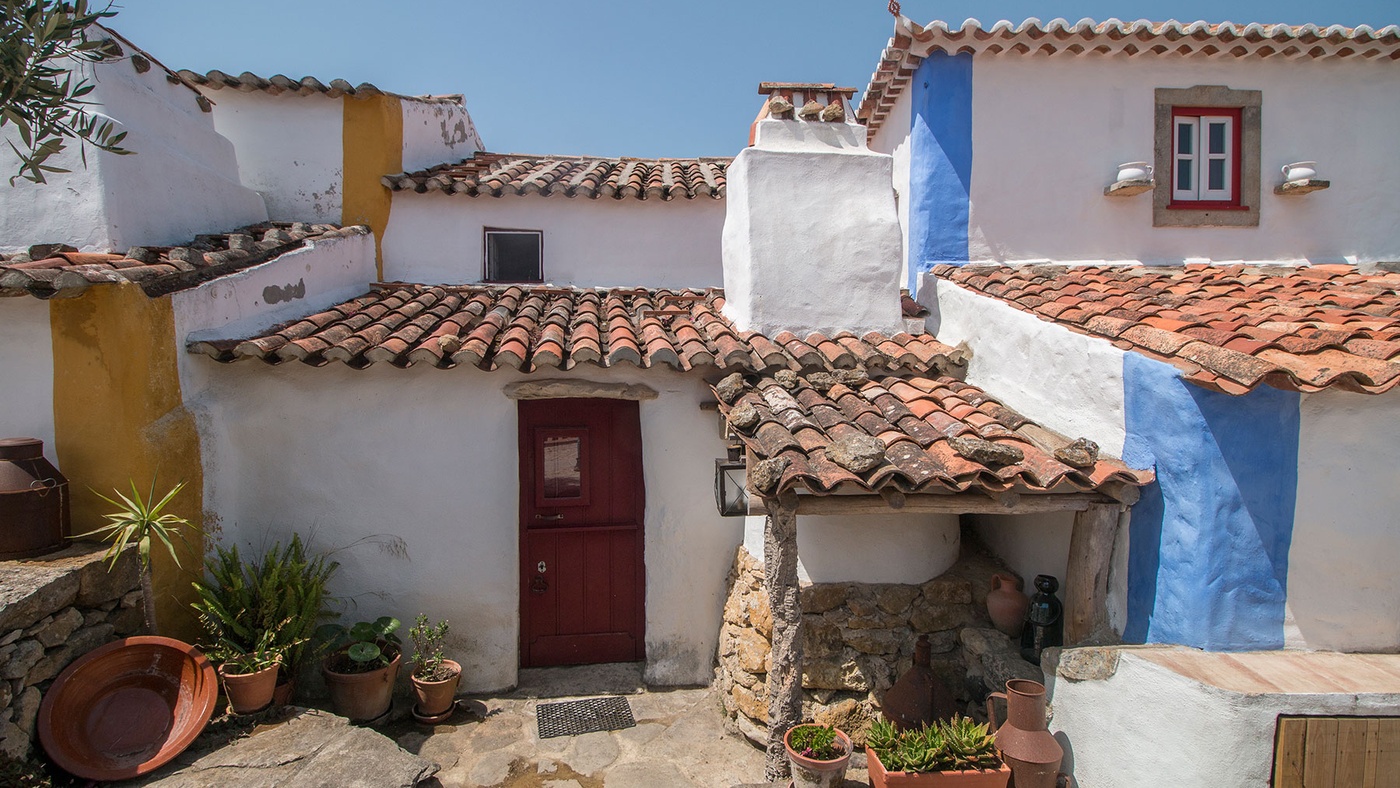 3. Aldeia da Mata Pequena
Aldeia da Mata Pequena is the perfect place to disconnect. Among the hills and green valleys of the agricultural region northwest of Lisbon, known as 'Saloia', Aldeia da Mata Pequena is a small rural village with a dozen houses, where people live in contact with nature, in peace and breathe fresh air. Small, simple, rustic and very cozy, the houses have been restored to provide pleasant moments for those who pass by.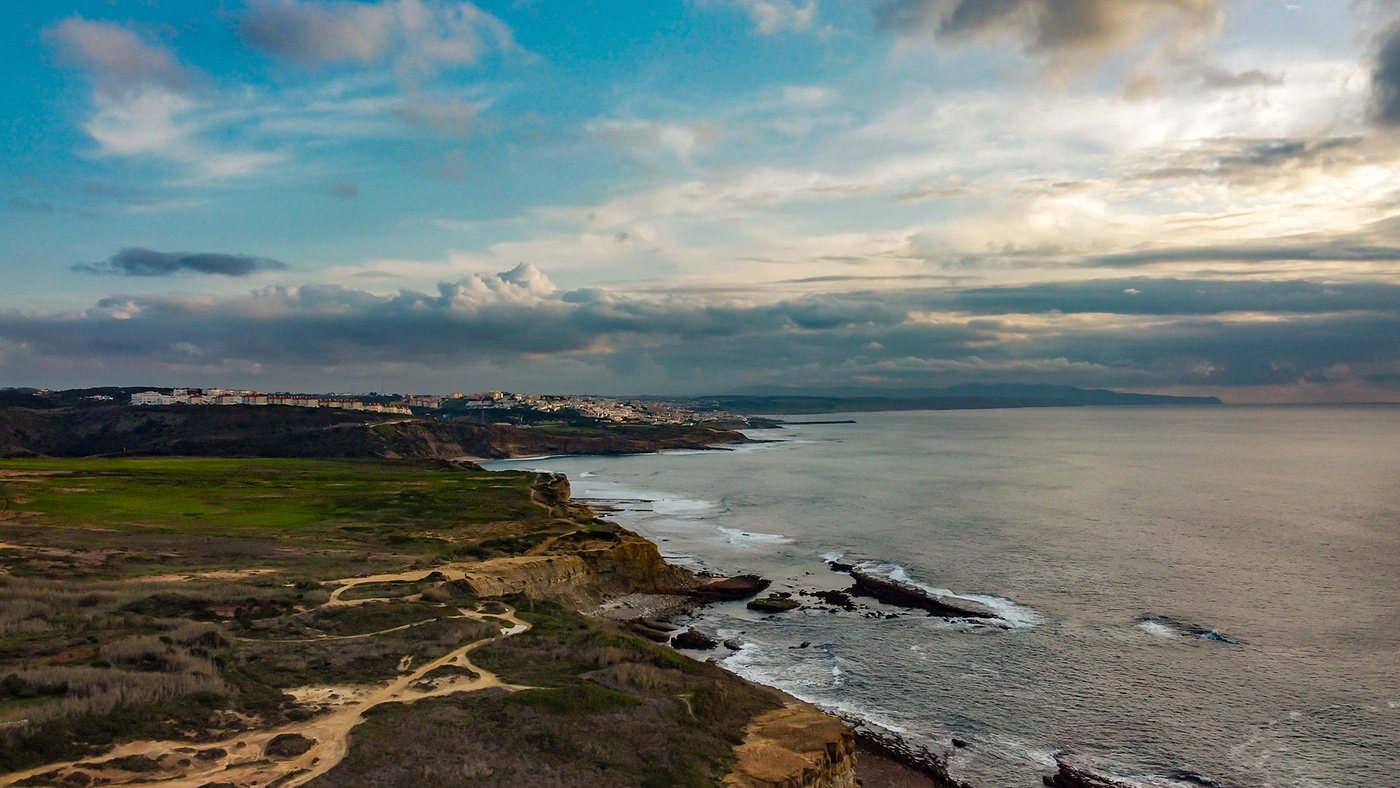 4. Ericeira
If you're a surfing fan, Ericeira is the perfect getaway near Lisbon for you. There you will be able to enjoy the best waves of the only World Surfing Reserve in Europe, it is the first surfing reserve in the European continent and it is known to have world-renowned waves.
Ericeira is a fishing village and a traditional summer resort located on top of a cliff. In addition to surfing, Ericeira has very pleasant picturesque streets to stroll through and good restaurants to indulge in Portuguese cuisine.
If you go to Ericeira, take the opportunity to take a trip to Mafra, where you can find the National Palace of Mafra, one of the largest palaces in the world and the most important building of Baroque architecture in Portugal.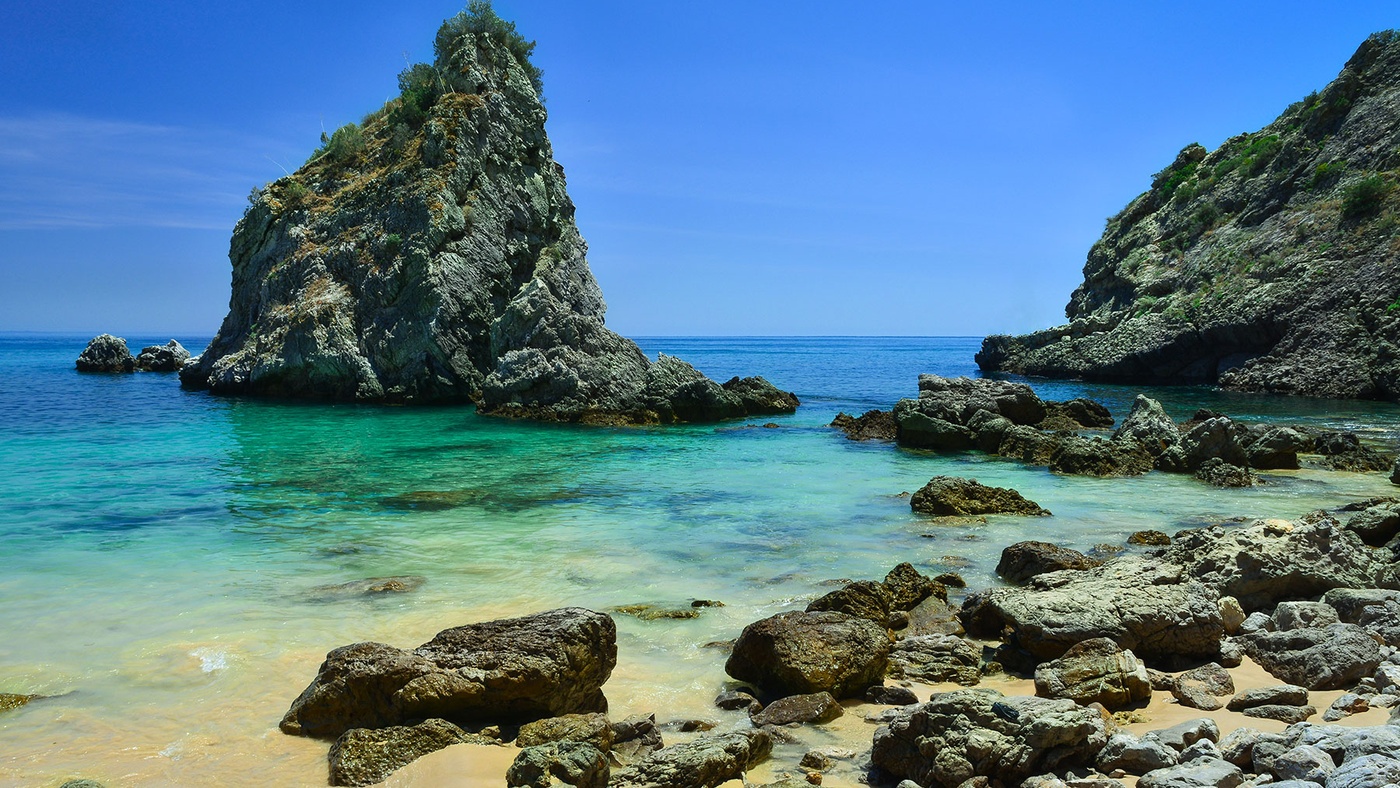 5. Sesimbra
Sesimbra is a small fishing village and one of the main fishing ports in the region, located in a protected bay overlooking a Moorish castle – regained in the reign of D. Sancho I, in the 13th century. It is a very popular place as a summer destination, especially for those who live in Lisbon, since in addition to the stunning scenery, it has crystal clear water beaches perfect for great dives.
You can travel to Sesimbra by bus, which you can take in Setúbal or at the Praça de Espanha terminal in Lisbon.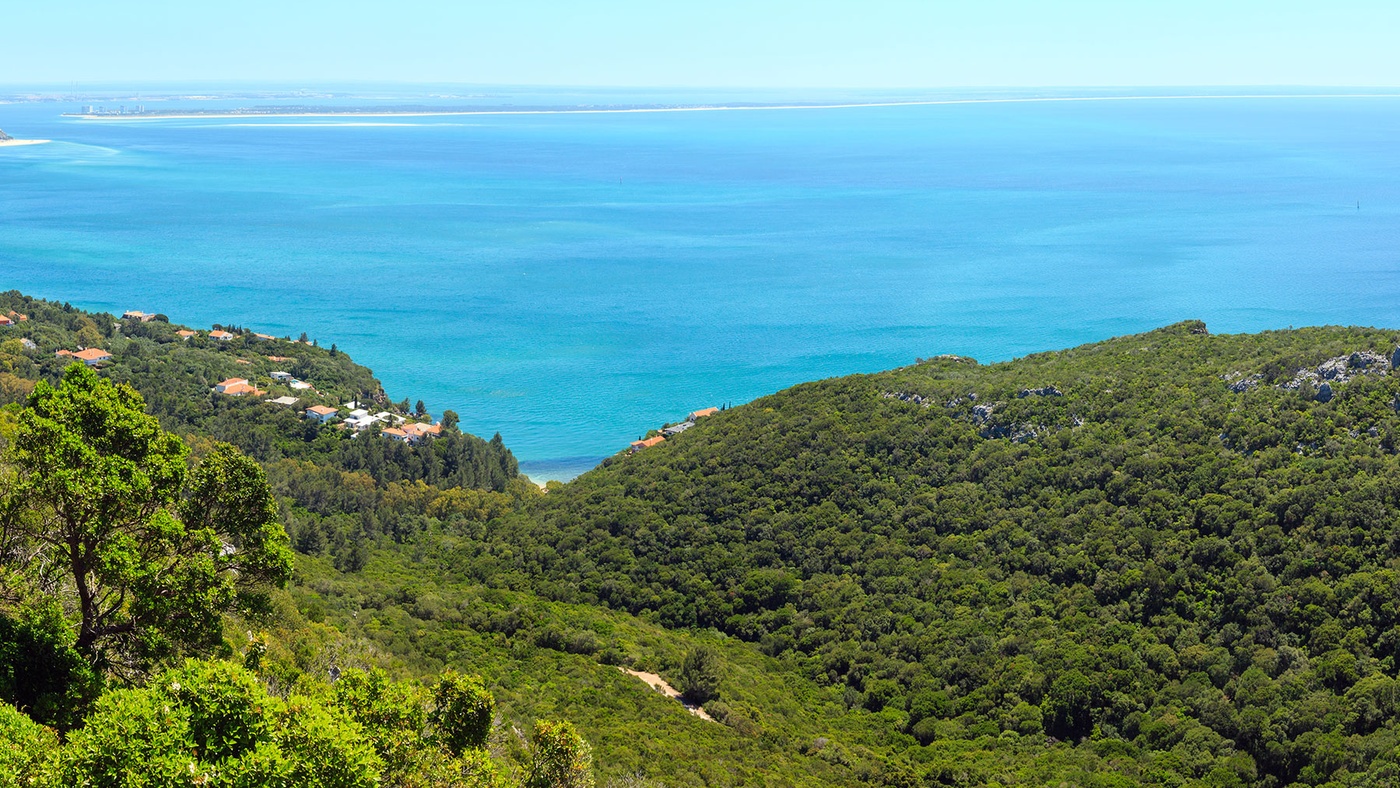 6. Serra da Arrábida
At the west end of the city of Lisbon and in the heart of the Arrábida Natural Park, you will find the Serra da Arrábida that offers you one of the most beautiful landscapes in Portugal, full of crystal clear waters and colorful vegetation.
In Arrábida, all beaches face south and all of them, without exception, convey a unique feeling of peace and tranquility. The perfect place for those who want to take a few days of vacation but want to escape the confusion typical of the favorite places of tourists.
In addition to the paradisiacal beaches and beautiful coves, there are also fantastic trails to visit, castles to visit and ruins and caves to discover. And if you are an experienced hiker, take your boots and head towards Serra do Risco, the highest cliff on the continent, 380 meters above the Atlantic, which offers a hand full of strong emotions.
Getaways outside the city are not only necessary but essential to our well-being, significantly improving our quality of life. Take a break and enjoy the surroundings of Lisbon. 🙂