Lisbon is the most populous city in Portugal and also one of the oldest in Europe. Known for being vibrant and charismatic, the capital is full of life and animation, and just a few minutes walk through its streets to be able to absorb its contagious energy. Get to know the 5 most beautiful streets in Lisbon and get ready to stroll in the next few days, because if you don't know them yet, you'll want to get to know them quickly.
Lisbon streets: do you know where the most beautiful ones are?
Lisbon is definitely getting more and more popular as a tourist destination and also attracting Portuguese from all regions. Being a versatile city, it offers a wide range of places to discover and hundreds of activities to enjoy the city.
But to truly absorb Lisbon, you have to go out and use your 5 senses. The Portuguese capital has some of the most beautiful streets in the world. Take a break from college work and come and find out what they are up close. We leave you a list to prepare your script.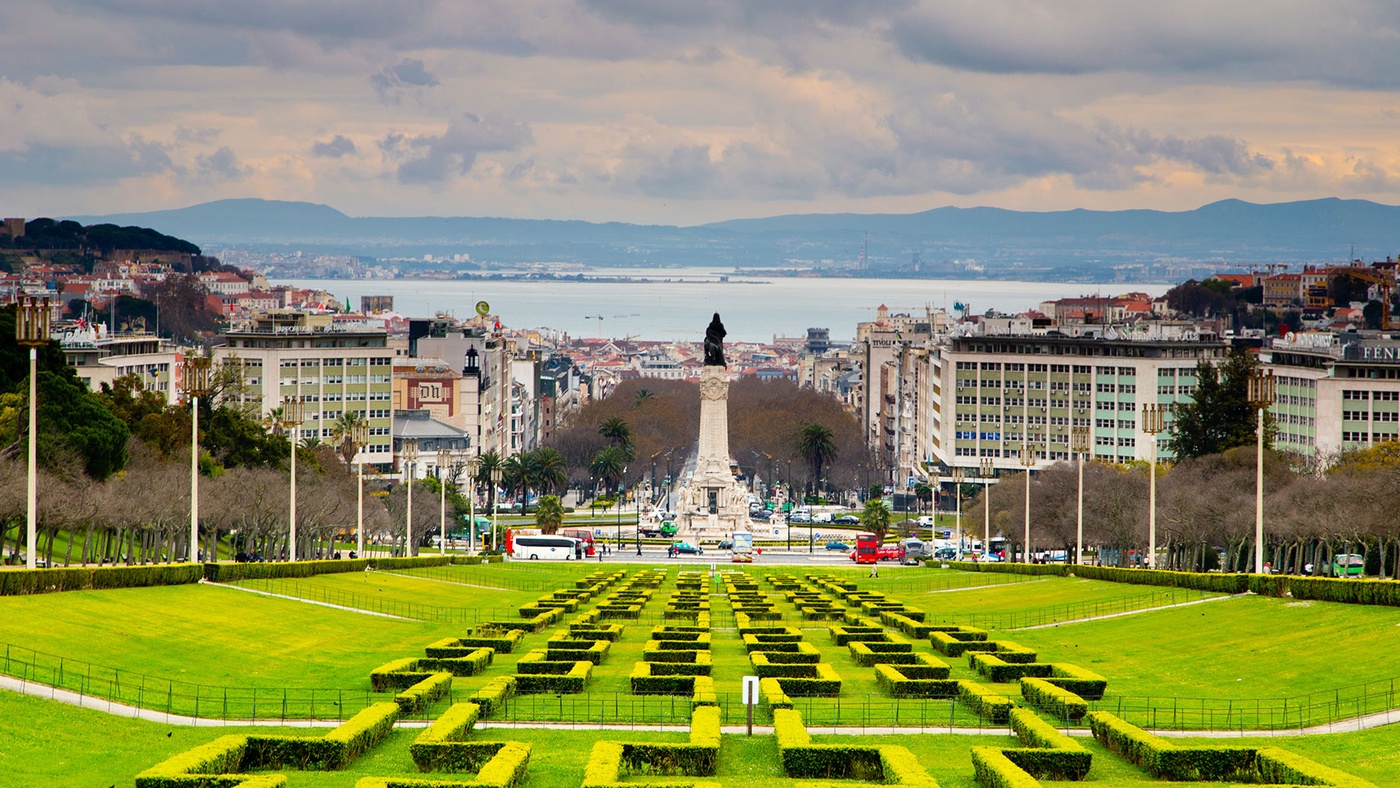 1. Avenida da Liberdade
Avenida da Liberdade is one of the main streets in the Portuguese capital and connects Praça dos Restauradores to Praça do Marquês de Pombal. If you are living in a student residence in Lisbon in this area, you only need to take a few steps to get to know it and we guarantee you will love it.
For almost 2 kilometers, you will find beautiful examples of classical Portuguese architecture from the 19th century and the two central squares contain charming water fountains and large statues. Along the avenue, you will also find many fashion stores and very pleasant spaces to enjoy a good meal.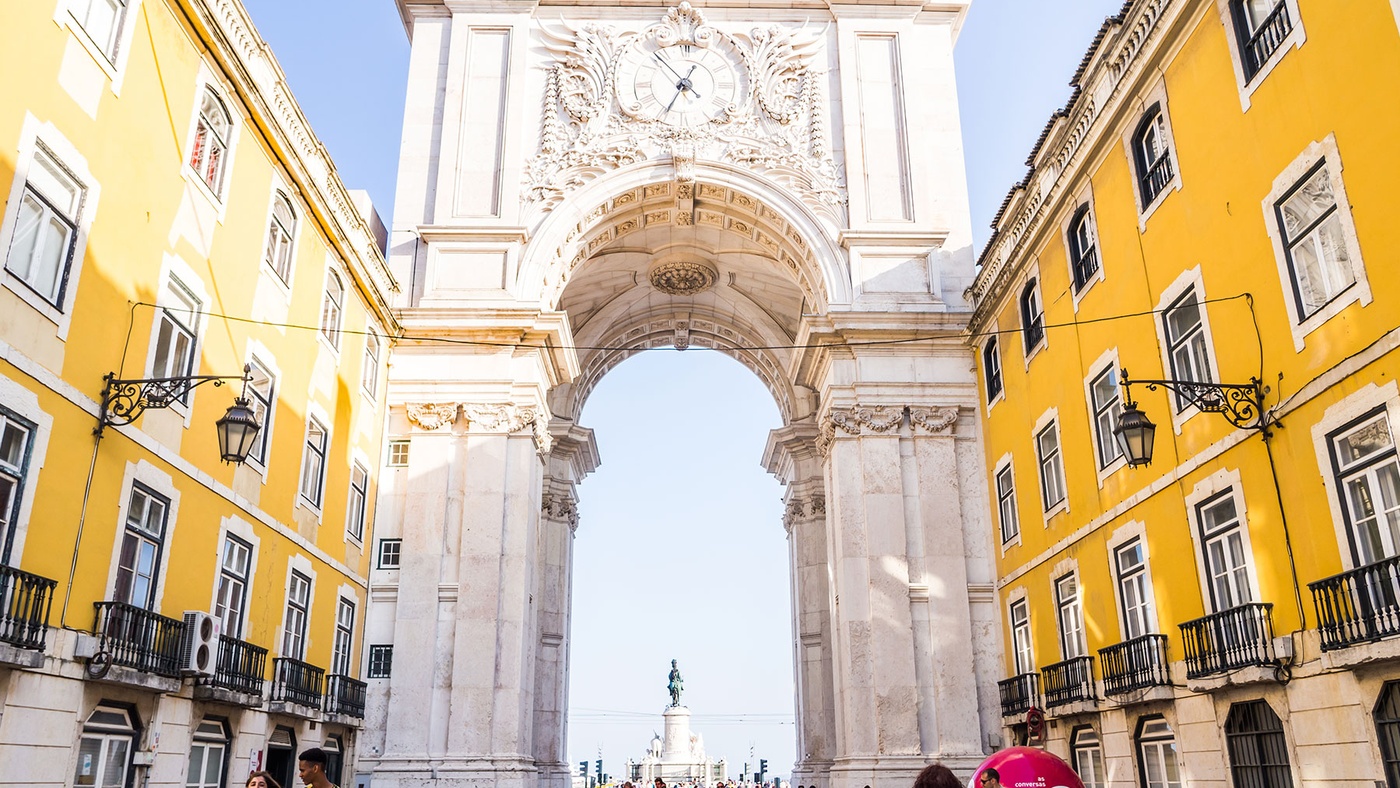 2. Rua Augusta
Rua Augusta is a must for anyone visiting Lisbon. It is the main pedestrian street in the city and you will find cafes with beautiful terraces, mosaic tiles on the floor, different shops and a really lively and friendly atmosphere.
At the top of Rua Augusta you can catch a glimpse of the iconic Arco da Rua Augusta and if you take a few more steps forward you will find a viewpoint at the top of the arch that is reached by elevator. Definitely a place not to be missed!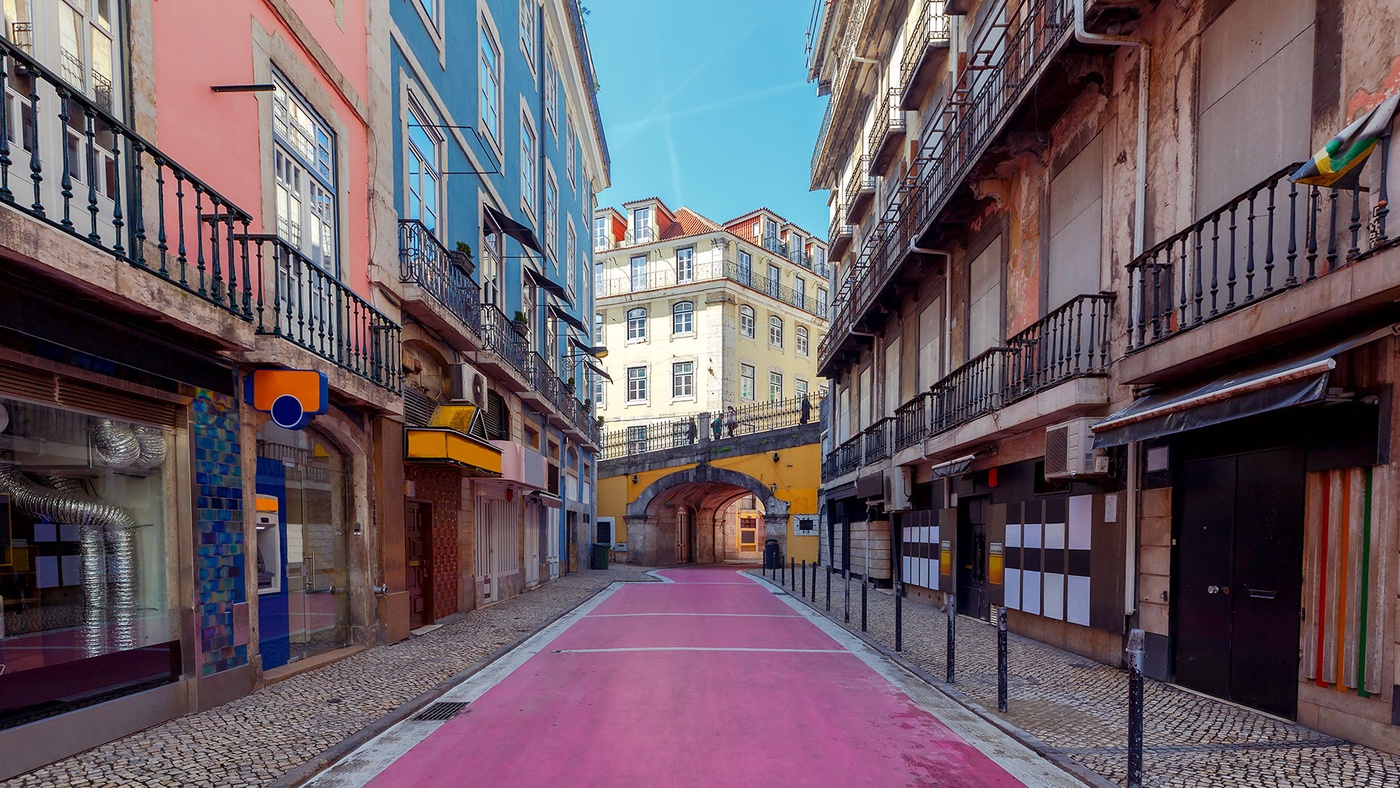 3. Rua Cor de Rosa
Rua Cor de Rosa in Cais do Sodré is, without a doubt, the most "instagramable" street in Lisbon. Also known as Rua Nova do Carvalho, in addition to a beautiful pink tar carpet, you will find some cafes and bars where you can stop and enjoy your day or night.
This street is one of the most popular places in Lisbon's nightlife. In addition, its old reputation has made it a stepping stone. The street was known for being a crossroads of local criminals and prostitutes, but now it is just a good place to be and have a good time with friends and, of course, take beautiful pictures.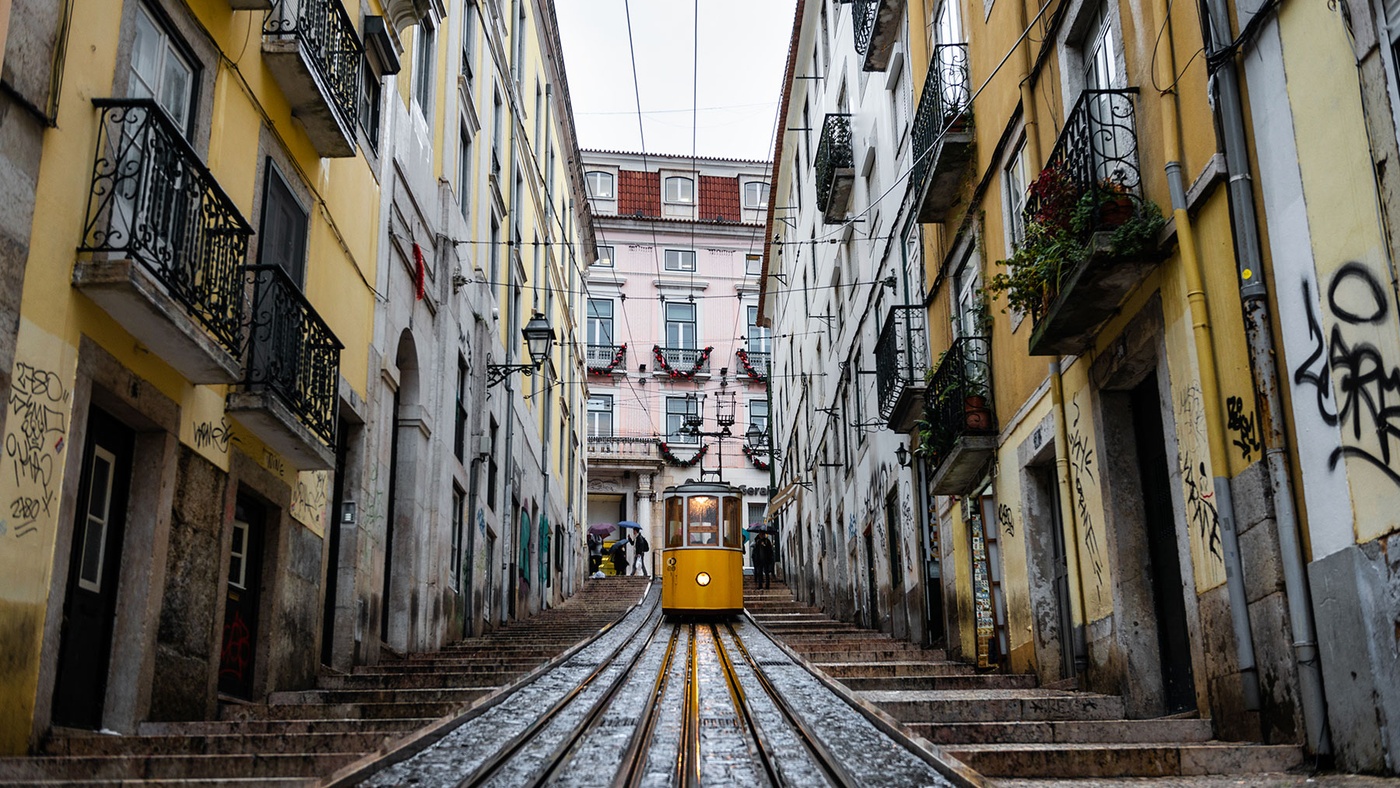 4. Rua da Bica
Rua da Bica by Duarte Belo is definitely one of the highlights of the city of Lisbon. It is one of the most photographed streets in the city and as soon as you get there you will notice the colors, the tram, the throbbing history and the stunning view over the Tagus.
This famous street was voted the most beautiful in the world in 2017, along with the Champs-Élysées in Paris and 5th Avenue in New York. The vote took place on several American websites and was based on the opinion of thousands of tourists and their experiences in each city. The well-known funicular, called Elevador da Bica, is one of the main references of the street, which transports thousands of tourists every day through this area of Lisbon.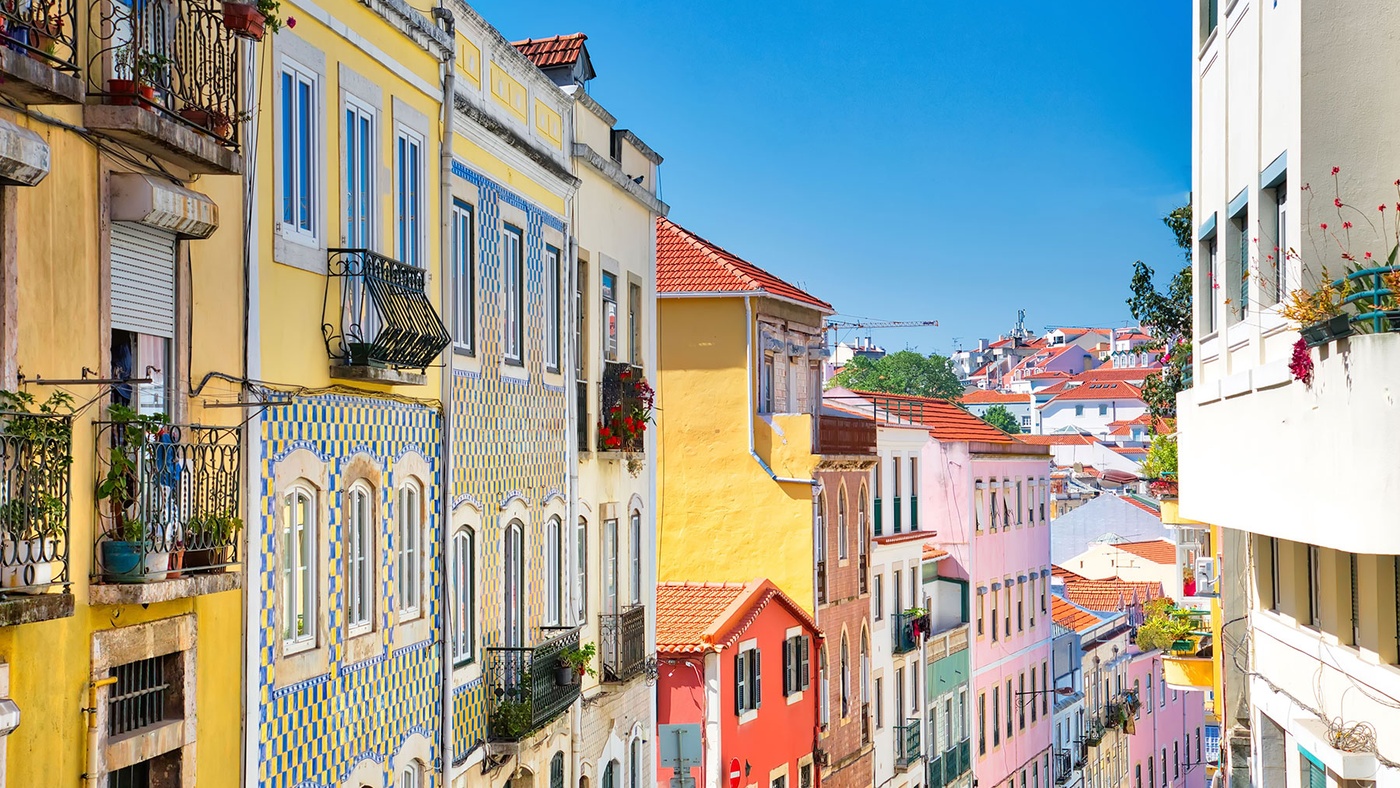 5. Calçada de Santana
The Santana sidewalk is in the heart of Lisbon and is close to the Torel viewpoint. It is a narrow, steep, beautiful street full of history. It was here that the eternal poet Luís de Camões died and where the fado diva Amália Rodrigues was born – at door nº 2. On this sidewalk, balcony nº 198 also stands out, lined with lions, symbols of strength and power.
On this route, you will also find the detour to Calçada Nova do Colégio and Rua Martim Vaz, where the Santos courtyard is accessed. As you continue walking, you will reach the Hospital de São José in a few minutes. On this street you can also find the Igreja da Pena, one of the first churches in the city, and still see the beautiful Tagus in the distance.
Living in Lisbon is a privilege. Use your free time to enjoy everything the city has to offer. 🙂