Portugal is a hotspot for food-lovers, with a varied cuisine rich in both flavour and heritage. Some Portuguese dishes have been passed on from generation to generation for centuries and many are firm family favourites.
If you're lucky enough to live in Portugal, there are restaurants by the dozen serving up traditional recipes. However, if you're a student in Portugal, you might want to save your pennies by trying your hand at some home cooking. Read on for our tips on how to host the perfect Portuguese-themed dinner party.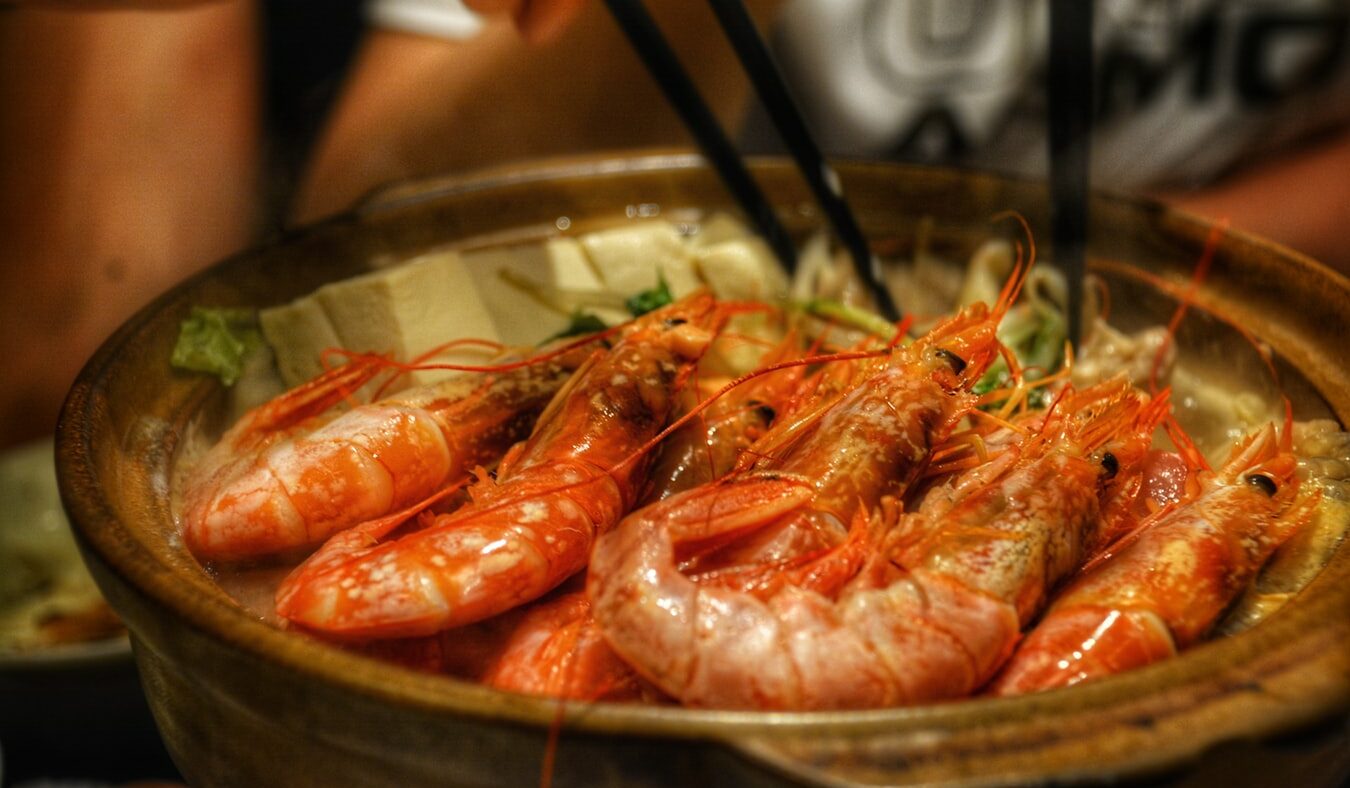 First things first
Typically, a Portuguese diet consists of plenty of meat and fish, fresh seafood and several sweet treats added to the mix. Traditional Portuguese food is well-seasoned, warm and full of flavour – and fresh bread and wine are key components of every meal.
So, it's time to start your menu for your Portuguese dinner party. If you've done your research beforehand, you'll know that a popular choice for your first course will be some sort of meat or cheese – just enough to whet the appetite and leave your guests hungry for more. A simple option is to serve a variety of smoked meats and cheeses along with some bread and leave your guests to dig in.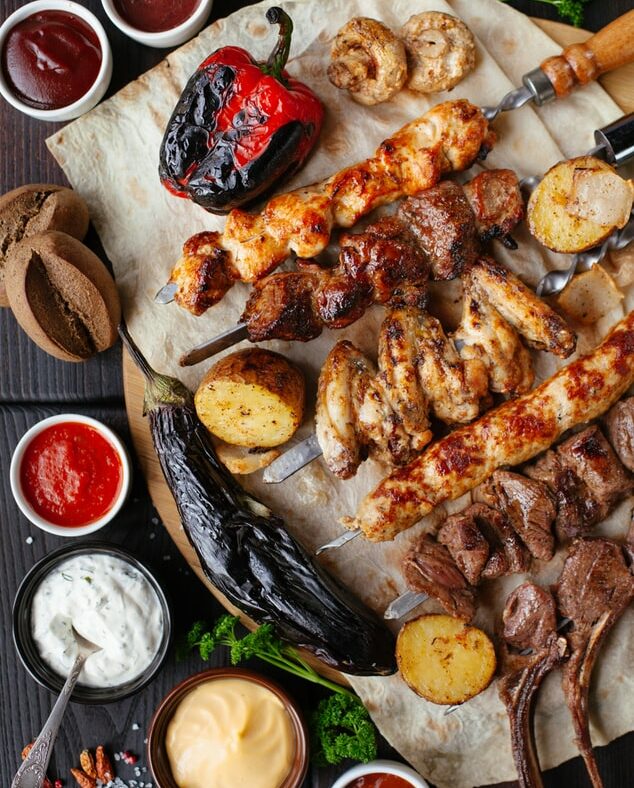 The main event
When it comes to Portuguese dining, meat is essential – and in particular, pork. Portuguese cooking commonly uses every part of the pig in different ways and even the leftovers are cured and turned into ham.
However, if it's a Portuguese popularity contest, fish and seafood aren't far behind. If your guests are pescatarian, you can try a fish dish, such as grilled sardines, or bacalhau à brás, a much-loved Portuguese dish made using shredded salt cod, garlic, onions, potatoes and eggs. If you're confident in your culinary abilities, or you're simply feeling adventurous, you could try whipping up one of the more unusual typical Portuguese dishes, such as stuffed squid!
It's also important to remember that although living in Portugal usually means eating lots of meat and fish, the Portuguese love their vegetables too, including tomatoes, potatoes, peas and beans, so make sure you prepare a few vegetable sides to go with your meal. This will go down well with any vegetarian guests.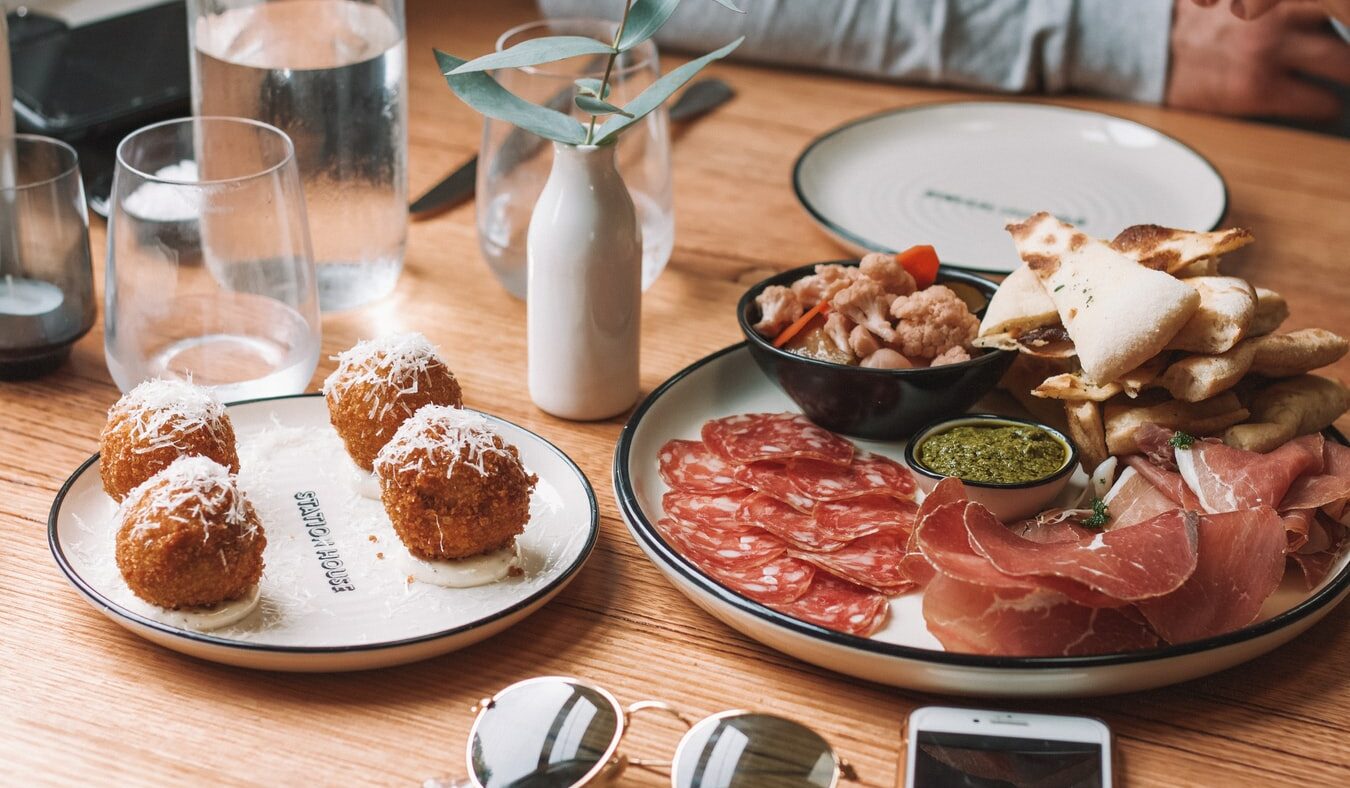 Sharing is caring
Alternatively, if you want to cook something less formal, Portuguese tapas or 'petiscos' are perfect for bringing your guests together to share a meal and try multiple Portuguese flavours.
Although it might mean more work for you in the kitchen, these small plates are fun to share and create more options for the fussier eaters. Some of the best petiscos include figs with ham and goat's cheese, clams, bolinhos de bacalhau (small fried cod cakes) and pica pau (beef or pork with pickled vegetables).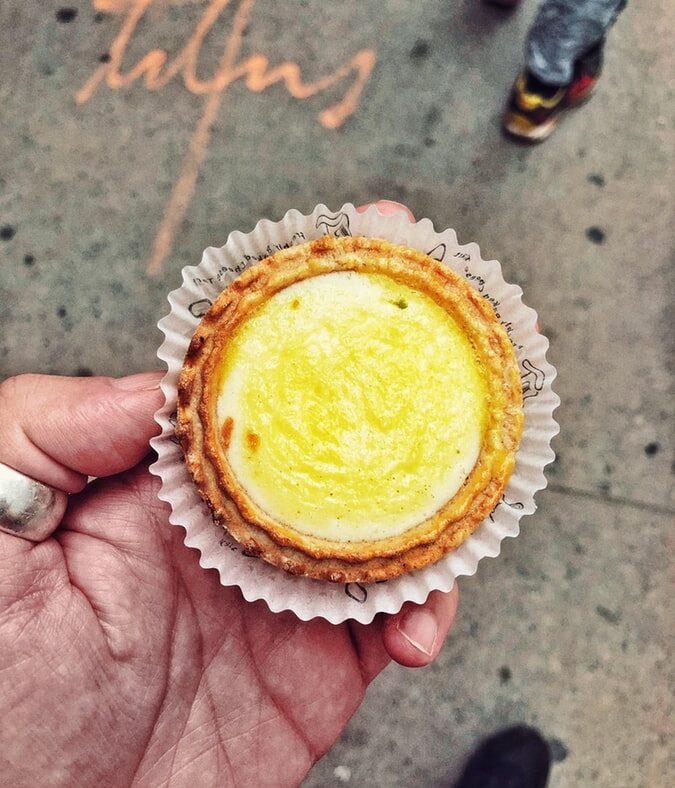 Something sweet to finish
Portuguese people have an incredibly sweet tooth, so your dinner party won't be complete without a dessert to end the meal. Some tasty bite-sized options are pastéis de nata (custard tarts), cavacas (similar to profiteroles), or coscorões (sweet fried dough with cinnamon sugar).
To make a showstopping dessert, a pudim de ovos looks very impressive, but is actually simple to make. Bolo de bolacha, which is made using alternating layers of coffee-soaked biscuits and buttercream, also makes a great centrepiece and is sure to wow your guests.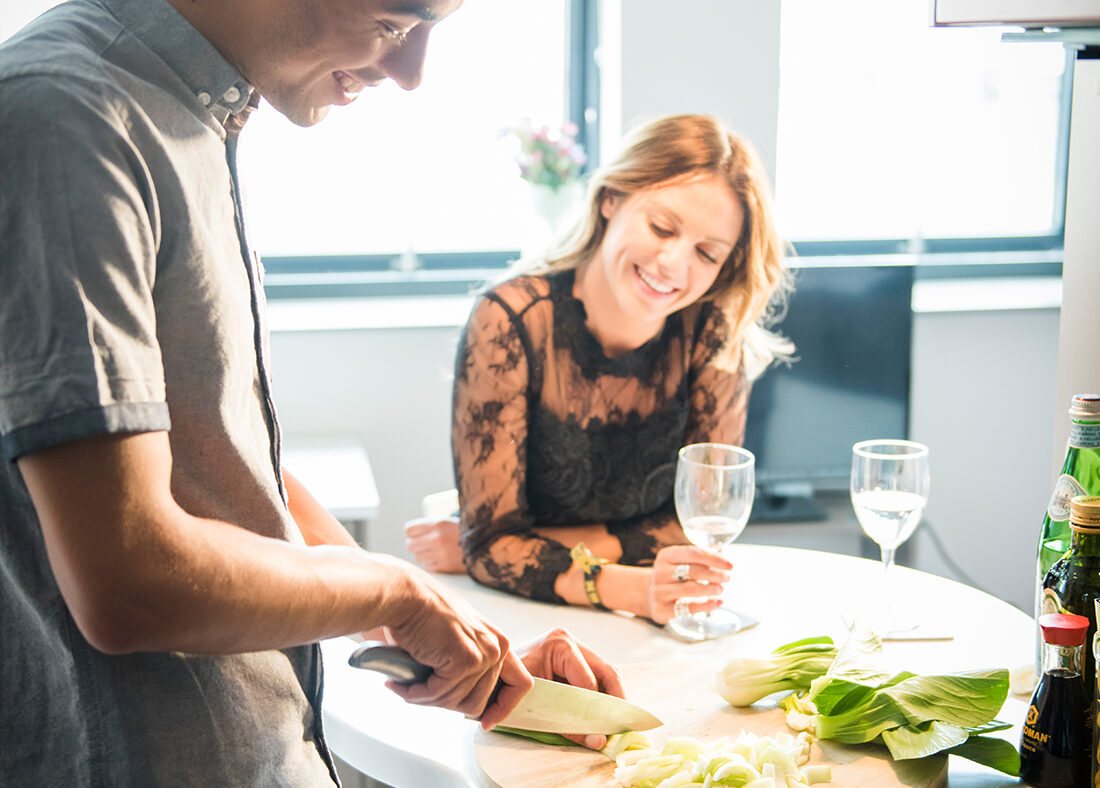 Tips on hosting a dinner party
The first thing to consider is where your guests will eat. Some types of student accommodation offer private dining, where students can use to host parties and events. Why not turn your accommodation into a temporary restaurant and invite your friends over for a dinner party?
Next, consider decoration. Candles create atmosphere, while decorative bowls in earthy reds and browns will make your guests feel as though they are dining in an authentic Portuguese restaurant.
You should also offer plenty of wine. Vinho verde, or green wine, is the typical choice – but you can serve red or white wine or even a sangria. When guests arrive, offer them some olives to nibble on while you prepare the food.
So, you are now fully equipped to throw the best Portuguese dinner party around. The guests are here, the wine's been opened – now all you have to do is enjoy.
Bom apetite!