Lisbon seems to have it all: a pleasant climate, delicious food, charming streets and views and an indisputably rich cultural heritage, which makes it one of the favorite destinations for tourists from all over the world. The Portuguese capital is full of unmissable attractions that you will not want to miss now that you have arrived in the city. Take a sheet and a pen and get ready to make a tour with the best museums in Lisbon to visit this school year.
Museums in Lisbon: which are the best to visit
Lisbon has a long and incredible list of museums to visit. Best of all, you can enter all of them without paying. Just go on the right day, at the right time.
1. Calouste Gulbenkian Museum
If you are staying in a student residence in Lisbon and close to the Marquês de Pombal square, the Calouste Gulbenkian Museum is the first museum you should visit, as you are just a few meters away.
This museum is one of the main artistic institutions in Lisbon and consists of two distinct collections housed in an extensive cultural center. The Founder's Collection is among the best private art collections in the world, with more than 6,000 pieces dating from antiquity to the beginning of the 20th century.
The Modern Collection contains more than 10,000 pieces, among the first works of the pioneer surrealist painter António Dacosta and the paintings and drawings of Amadeo de Souza-Cardoso, considered the ancestor of Portuguese modernism.
Admission is free on Sundays, starting at 2 pm.
2. Museu do Oriente
As the name implies, this museum, opened in 2008, is dedicated to the Orient and houses a fascinating collection of oriental art and cultural artifacts. Whether you have already visited Asia or not, this is a fascinating place that you will want to visit.
In addition to temporary exhibitions, the museum always has permanent exhibitions to visit that include collections of masks, puppets, traditional toys, religious artifacts such as Hindu gods, silk screens and festival costumes.
Portugal's strong links with China, Macau and India are also in evidence with the Portuguese Presence in Asia exhibition.
Unlike most museums, this one is not free on Sunday mornings or holidays, but you can take the opportunity to have a different Friday end, as your free entry is made on those days, between 6pm and 10pm.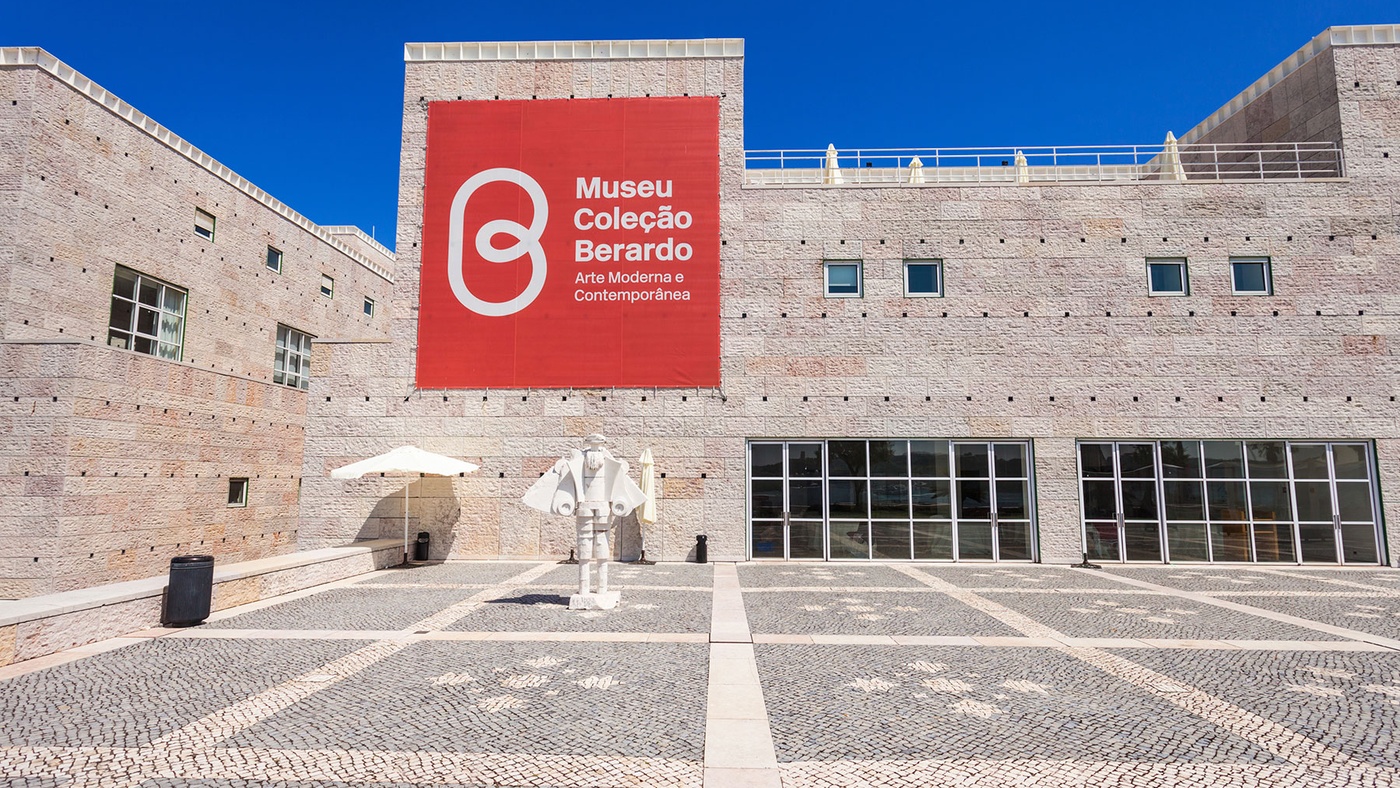 3. Berardo Museum
Berardo is one of the most exciting art museums in Lisbon. It is housed in an impressive example of contemporary architecture, with exhibitions ranging from pop art to the most irreverent and surreal pieces of art that you will be able to find there. Several famous names appear in the catalog, such as Andy Warhol, Salvador Dalí and Pablo Picasso.
The permanent collection is divided into different periods: 1900-1960 and 1960-2010 – and entry to this collection is free, although you may have to buy a ticket for some of the temporary exhibitions.
Based in Belém and dominated by medieval architecture, this museum is one of Lisbon's main landmarks for photography. Admission is free on Saturdays.
4. National Museum of Ancient Art
Located in Lapa, in a 17th century palace, the National Museum of Ancient Art displays European and Asian paintings, as well as decorative arts from the 14th century to the present day.
Highlights include the Panels of São Vicente de Nuno Gonçalves, a unique "group portrait" around São Vicente, the Temptations of Santo Antônio de Bosch, São Jerônimo by Albrecht Dürer and the Miracle of Santo Eusébio de Cremona de Rafael.
You can visit this museum for free on Sundays and holidays, until 2pm.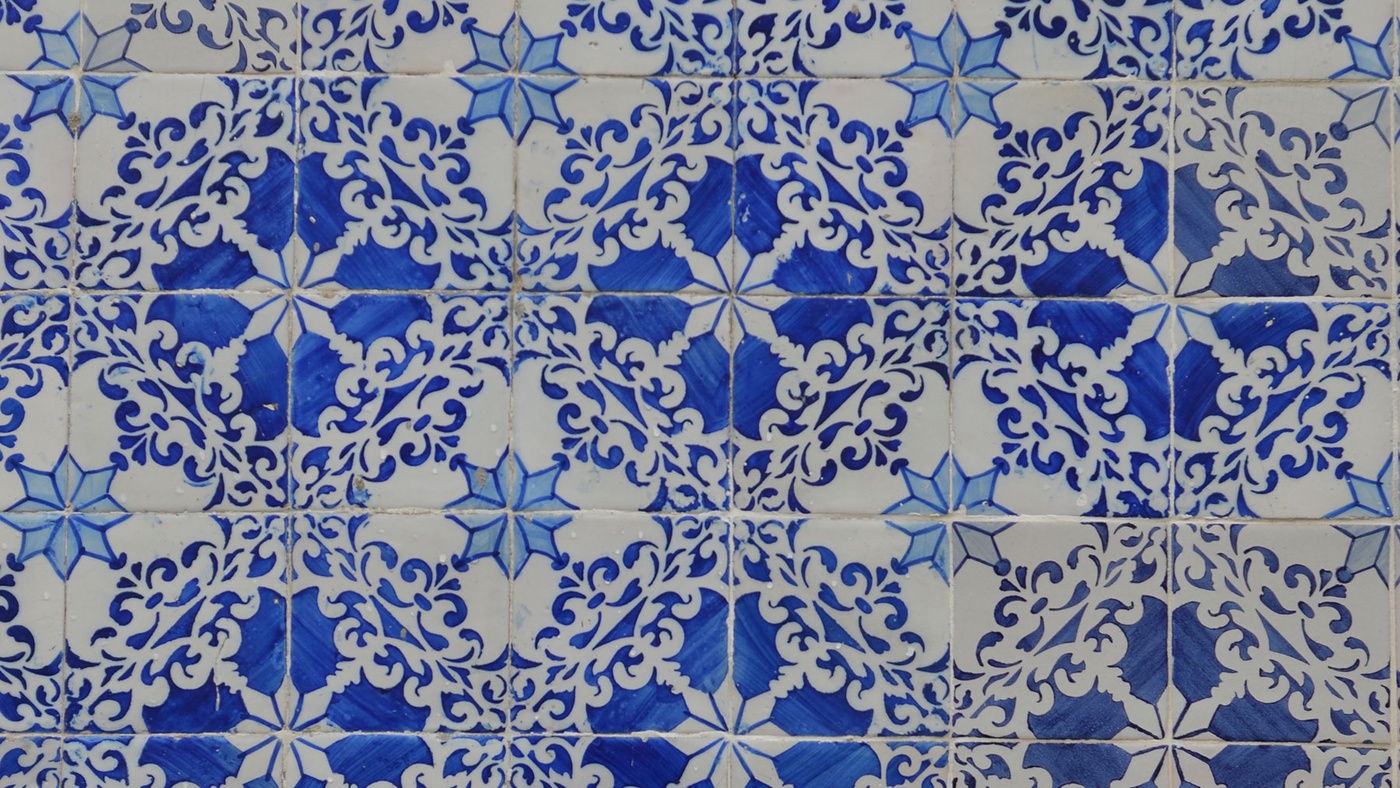 5. National Tile Museum
Any tourist will notice that many of the buildings in Lisbon – and in many parts of our country – have colorful tiles. After all, they are part of the Portuguese heritage. For those interested in knowing more about these unique works of urban art, a visit to the National Tile Museum is a must.
The museum's permanent exhibition, which occupies the rooms of a convent over 500 years old, tells the fascinating history of Portuguese tile from the 16th century to the present day.
Unfortunately, as you may know, many of the tiles in Lisbon are now at risk of destruction or even extinction, due to the lack of conservation and their illegal removal from the facades of the buildings to be sold to tourists at Feira da Ladra and elsewhere.
You can visit this museum completely free of charge on Sundays and holidays, until 2 pm.
6. Chiado National Museum of Contemporary Art
The National Museum of Contemporary Art of Chiado (MNAC) covers the development of Portuguese art from the mid-19th century to the present day. Among the museum's most recent acquisitions, there are paintings by Sá Nogueira inspired by pop art – but distinctly Portuguese -, pieces by the sculptor José Pedro Croft and the experimental video work by Alexandre Estrela. It also contains temporary exhibitions by important Portuguese artists, including Vasco Araújo Botany, a compelling reflection on Portugal's colonial legacy.
Like most museums in Lisbon, it can be visited free of charge on Sundays and holidays, until 2 pm.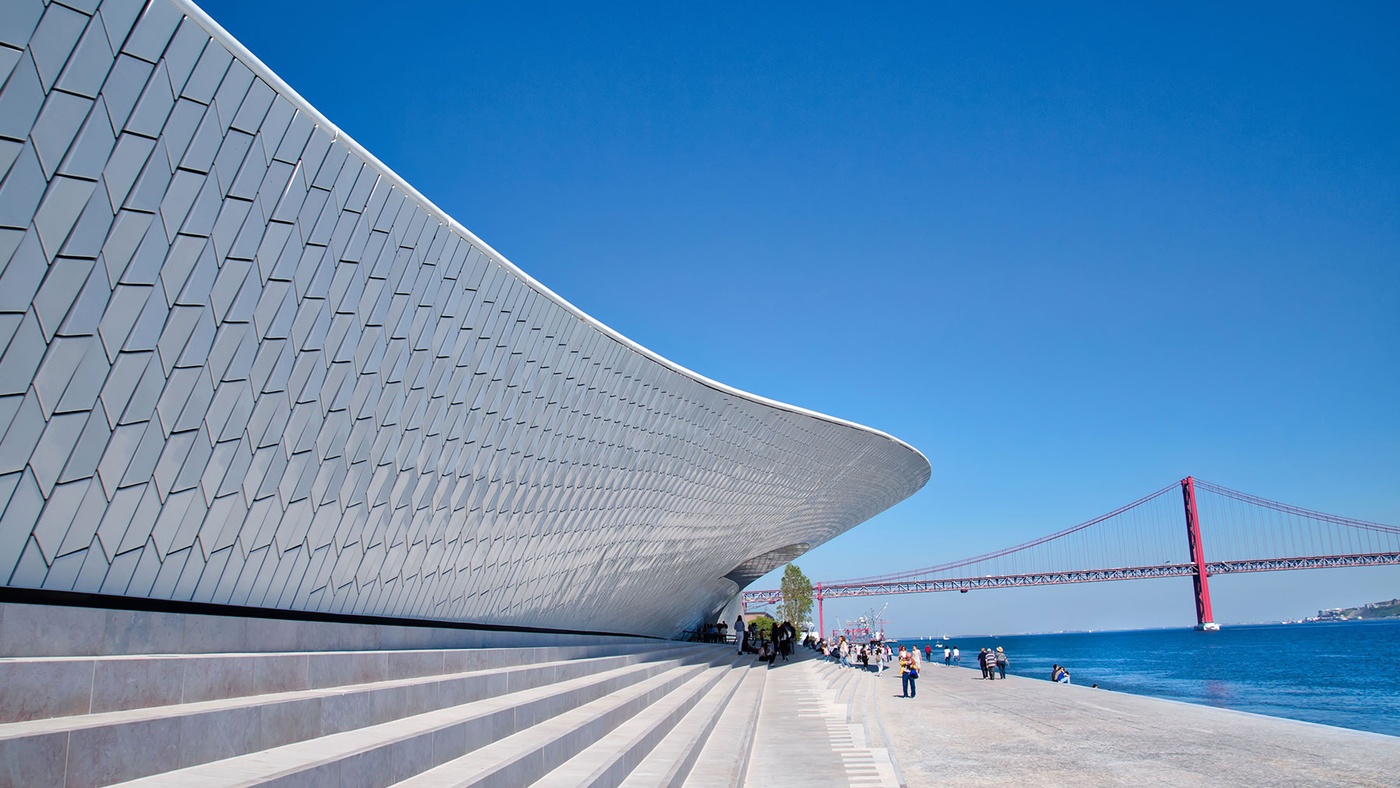 7. MAAT – Museum of Art, Architecture and Technology
Last but definitely not least: you have The Museum of Art, Architecture and Technology (MAAT), which is a response from Lisbon to the famous New Yorker Tate Modern or MoMA.
MAAT focuses on the intersection of technology and contemporary art, housed in two different buildings on the banks of the Tagus. One of the buildings is an old thermal power plant and contains a fascinating exhibition about its history, as well as a space for art exhibitions. The other is a structure whose construction was purposely inspired by the smooth waves of the river, with more than 3,000 square meters of gallery.
Although MAAT has a permanent collection, its dynamic program of temporary exhibitions and events makes it one of the most interesting cultural institutions in Lisbon.
You can visit this museum for free on the first Sunday of each month.
Lisbon is full of surprises and is rich in history. Given its versatility, you have at your disposal an infinite range of possibilities to spend your time books. Enjoy!