There's so much to discover in the Portuguese capital – not only the history and beauty of its streets, but the infinite number of tourist attractions too. If you're looking foramusement parks to enjoy in Lisbon, then you've come to the right place.
3 of the best amusement parks in Lisbon
Lisbon is known for its architecture, museums, the beautiful weather and delicious food. It's also a very welcoming place for tourists, which is why it's also a popular spot for amusement parks. For an experience you won't forget, here's our round up of the three best amusement parks you simply must check out while you're living and studying in Lisbon.
1. 7 Fun Center
The 7 Fun Center is located on Avenida Cruzeiro Seixas and was built around the ideals of healthy living, sports and education. This unique space is ideal for young people and families, as you can do so many varied and fun activities.
With two climbing walls, a carousel, adventure golf and a splash park, it has something for everyone at every time of the year. It's open nearly all throughout the year, until 8pm from Monday to Friday and until 9pm on the weekends.
2. Dino Park
Dino Park isn't in the heart of Lisbon, but it is well worth organising a road trip with your friends to see it. About an hour away by car from your student flat in Lisbon, the Dino Park is in Lourinhã. Not only is it the largest dinosaur theme park in all of Europe, it's also the biggest outdoor museum in Portugal. The park is the perfect spot to have while also learning about the dinosaurs from Lourinhã Jurassic age, as well as paleontology and history of the earth – it is well worth a trip!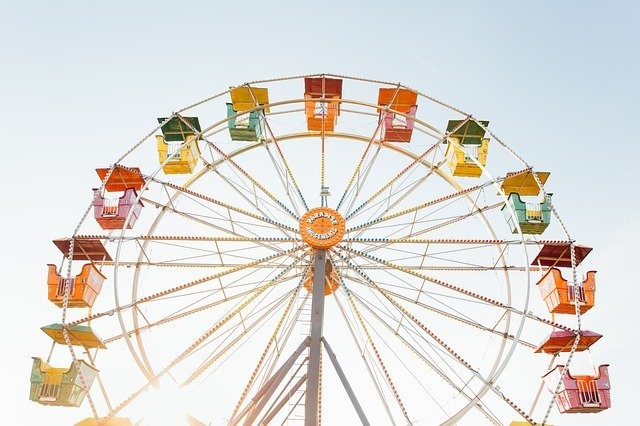 3. Sniper Adventure Park
The Sniper Adventure Park in Lisbon is one that you will love to return to again and again with your friends.
Not only is there a paintball field in a forested area with several structures that allow for some interesting games, you can enjoy a range of adventure sports including slides, rope bridges, climbing, hiking and orientation courses.
If you have your own car while you're staying with Collegiate in Lisbon, then it's just a 20 minute drive away in Bucelas, Loures, right in the middle of the countryside. However, it's also easy to get to by bus with the 331, 337, 344, 348 and 360 bus services passing through the park.
More tourist attractions in Lisbon
With so many to choose from, it can feel like a big task to find the best tourist attractions in Lisbon. That's why we've rounded up four more attractions for you to explore while you're in Lisbon.
1. Bowling City Colombo
You'll find Bowling City Colombo in the Colombo Shopping Centre, which is the most famous shopping destination of the capital. With a classic bowling alley, a huge range of arcade machines and a dedicated virtual reality games space, you can be guaranteed of an incredible day out with friends.
2. Quantum Park
Quantum Park opened in 2018 and boasts around four thousand square meters filled with trampolines, a skatepark, and plenty of climbing spaces.
Located in Agualva-Cacém, municipality of Sintra, and about 40 minutes from the Praça Marquês de Pombal metro, this park is ideal for days out with family and friends.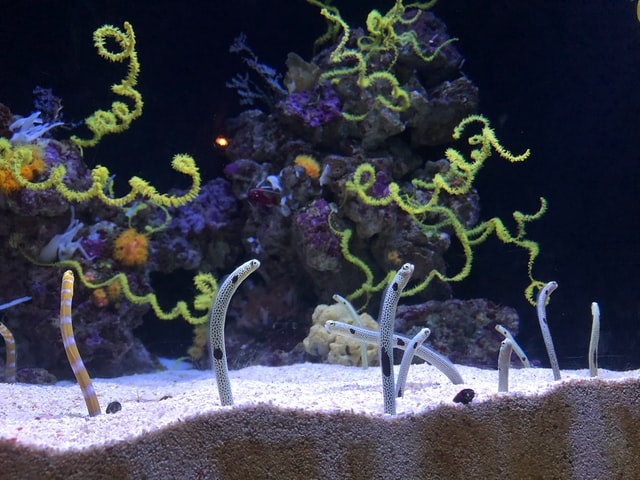 3. Oceanário Aquarium
As the largest indoor aquarium in Europe, the Oceanário aquarium in Lisbon is an absolute must-visit. Built over two floors and split into six themes, including the rocky coast of the North Atlantic, the coastline of the Antarctic, the temperate Pacific seaweed forests and the tropical Indian coral reefs.
It's also one of the few aquariums to house a sunfish, because of their unique care requirements, as well as two large spider crabs and two sea otters, so it's a very unique experience in Lisbon.

4. The Immersivus Gallery
The Immersivus gallery is the first of its kind to offer immersive artistic experiences in Portugal with exhibitions of works by Klimt, Monet and other iconic artists.
Located in the Reservatório Mãe d'Água museum in Praça das Amoreiras, this unique gallery is an art exhibition space that transforms traditional visual arts into a spectacular and immersive cultural experience.
Get out and explore the great city of Lisbon and all it has to offer, and dedicate some time to having fun with your friends – your mind, body and studies will be all the stronger for it!