Lisbon is the perfect city to embark on your new student experience. In addition to being one of the cheapest cities in Europe, it is great for those who like to eat, stroll, dance, visit museums, sunbathe on the beach and dive into the Atlantic. A hybrid city, where you will find everything you need to have a truly unforgettable experience. If you have already started looking for accommodation, it is important that you discover the best neighborhood in Lisbon to live.
How to choose the best neighborhood in Lisbon to live in
Attributing the 1st prize for the best neighborhood in Lisbon is difficult, since each of the small neighborhoods that color the capital has its own fascinating particularities. Therefore, we have chosen a selection of the best neighborhoods in the city, so that you can thoughtfully evaluate each one before deciding where you will live.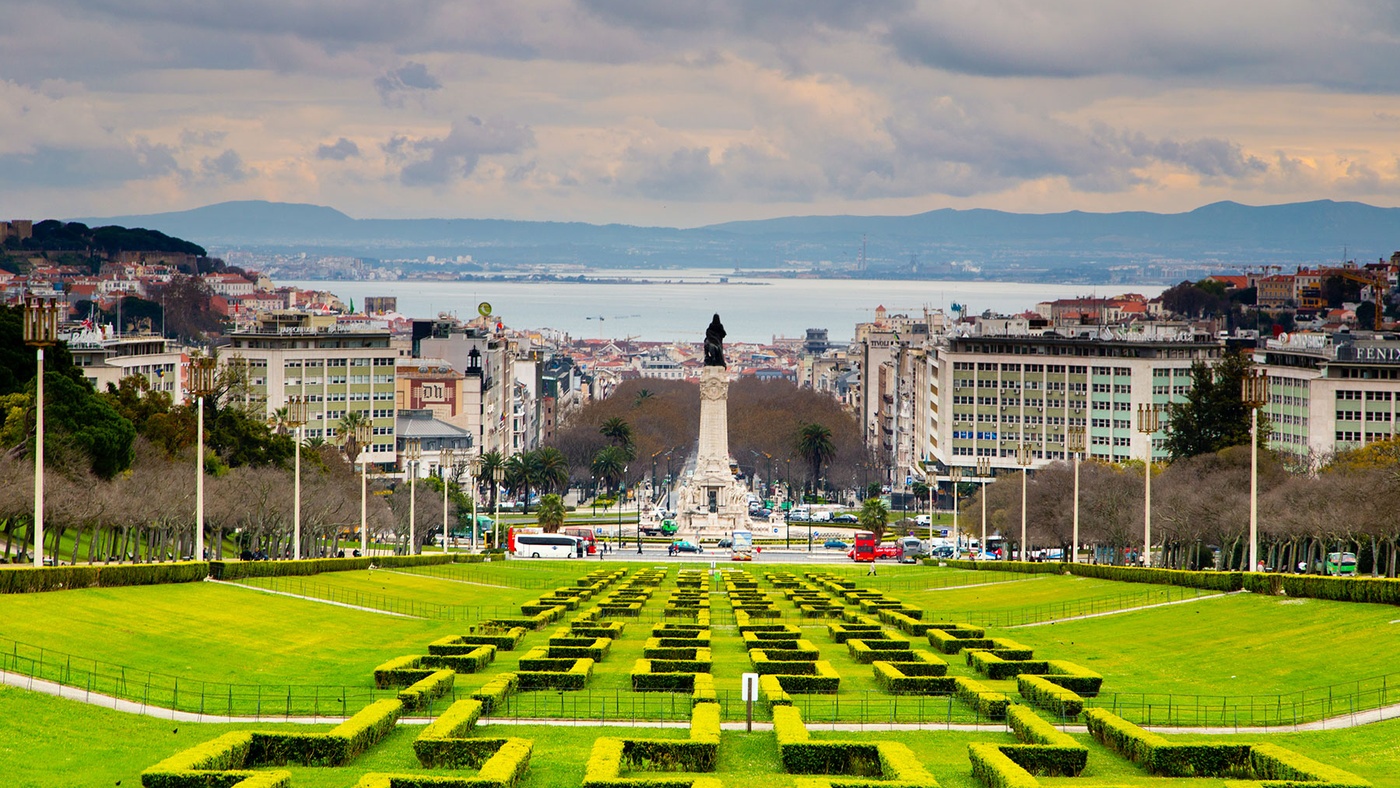 1. Marquês de Pombal
The Marqués of Pombal is Lisbon's ground zero. Located in the historic part of the city, at the end of Avenida da Liberdade and close to Parque Eduardo VII, you will find a very pleasant area to live in, with excellent accommodation options, such as the Collegiate Marquês de Pombal student residence – a premium student accommodation, with swimming pool , gym, cinema, laundry and much more details that make it an irresistible place.
Marqués de Pombal is the heart of the city, which is why it is full of metro lines and other means of transport, such as bus or tram, which take you to the various corners of Lisbon. It is also very close to the Universidade Nova de Lisboa and the Escola Superior de Comunicação Social. If you are going to study for the University City, the yellow line will take you there in a few minutes. And if you want to go to Católica, the Blue line is right there waiting for you.
A piece of the capital that, despite being very central, escapes the bustle of Baixa a little, thus becoming the best accommodation option for students in Lisbon.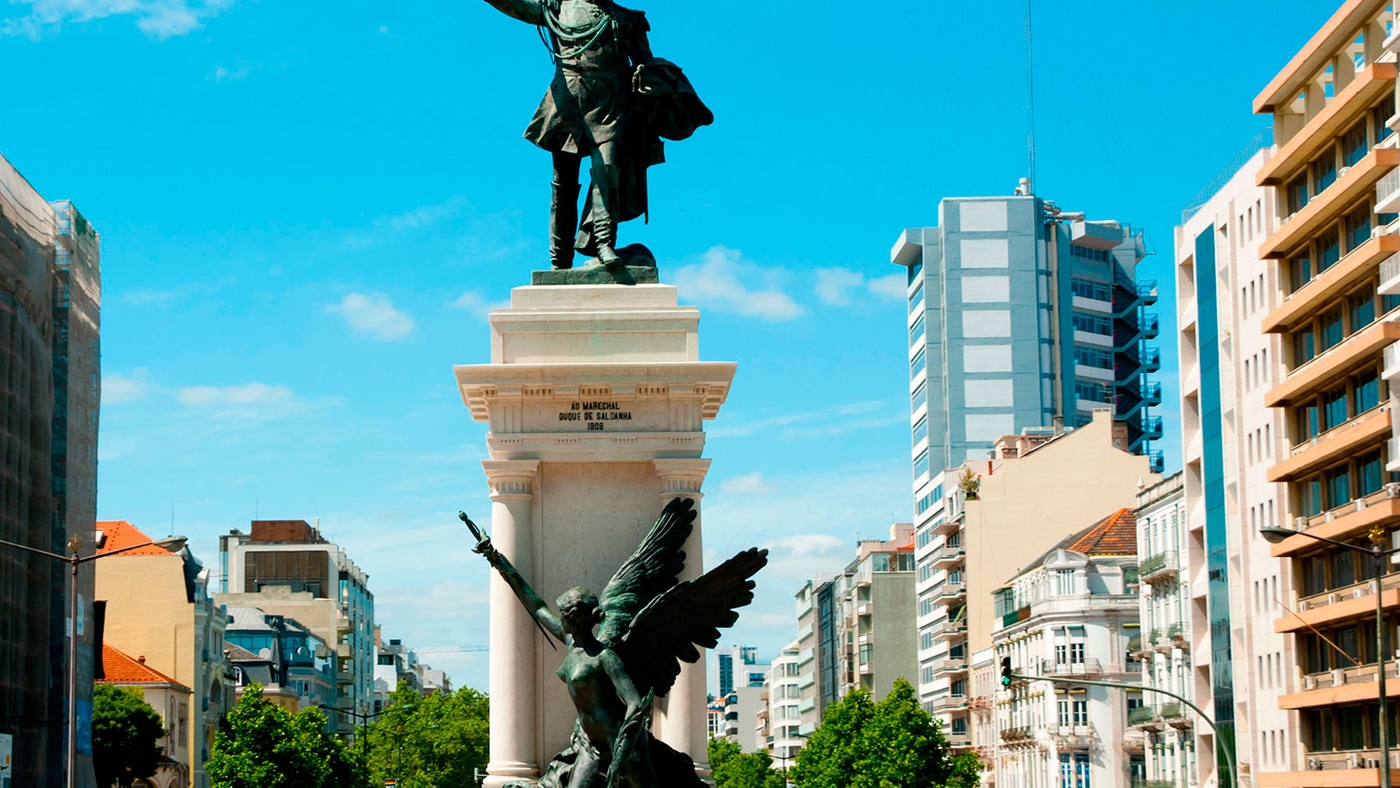 2. Saldanha
Saldanha is a young area, with a very active day and night life. In addition to being in the center of Lisbon, which makes it very comfortable, you will find the Instituto Superior Técnico and the Faculty of Human Social Sciences of the Universidade Nova de Lisboa.
Located between São Sebastião and Alameda, it allows you to walk freely along its sidewalks while seeing a perfect combination of modern and old buildings, and still offers you a good line of public transport. Although most colleges are not close to Saldanha, there are several metro lines that take you quickly to NOVA and the University of Lisbon, in the University City.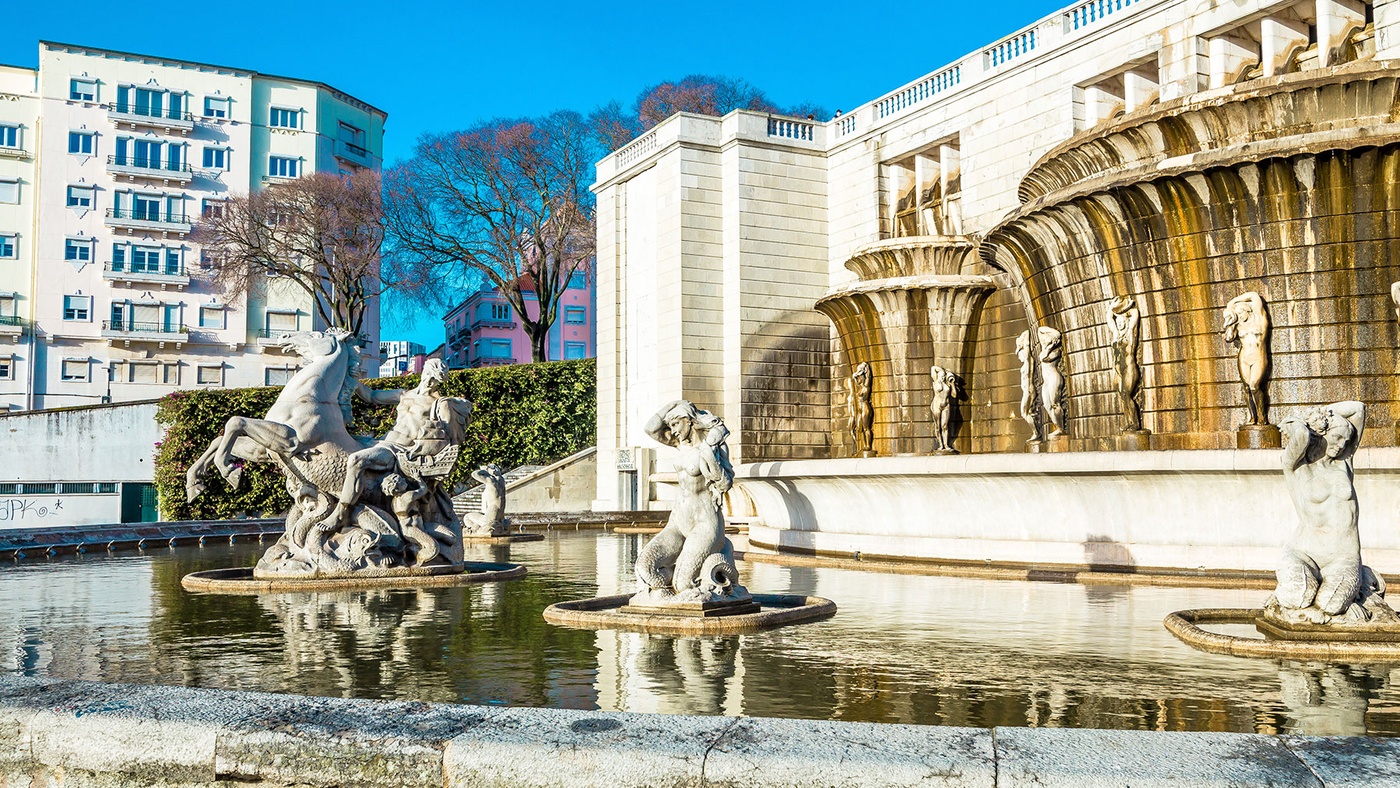 3. Alameda
Alameda or Alameda Dom Afonso Henriques, is an iconic area of Lisbon completely rehabilitated located on the edge of Avenida Almirante Reis. It is close to ISCTE and has connections with the green line (Telheiras – Cais do Sodré) and the red line, which allow you to reach other universities quickly and safely.
The proximity to the Instituto Universitário de Lisboa is one of the reasons why the streets of Alameda are constantly full of students, making this neighborhood a true university campus.
The Alameda square invites you to socialise, to practice outdoor sports and also to have fun, as it is full of gardens, bars and small food trucks, perfect for a late summer day with friends.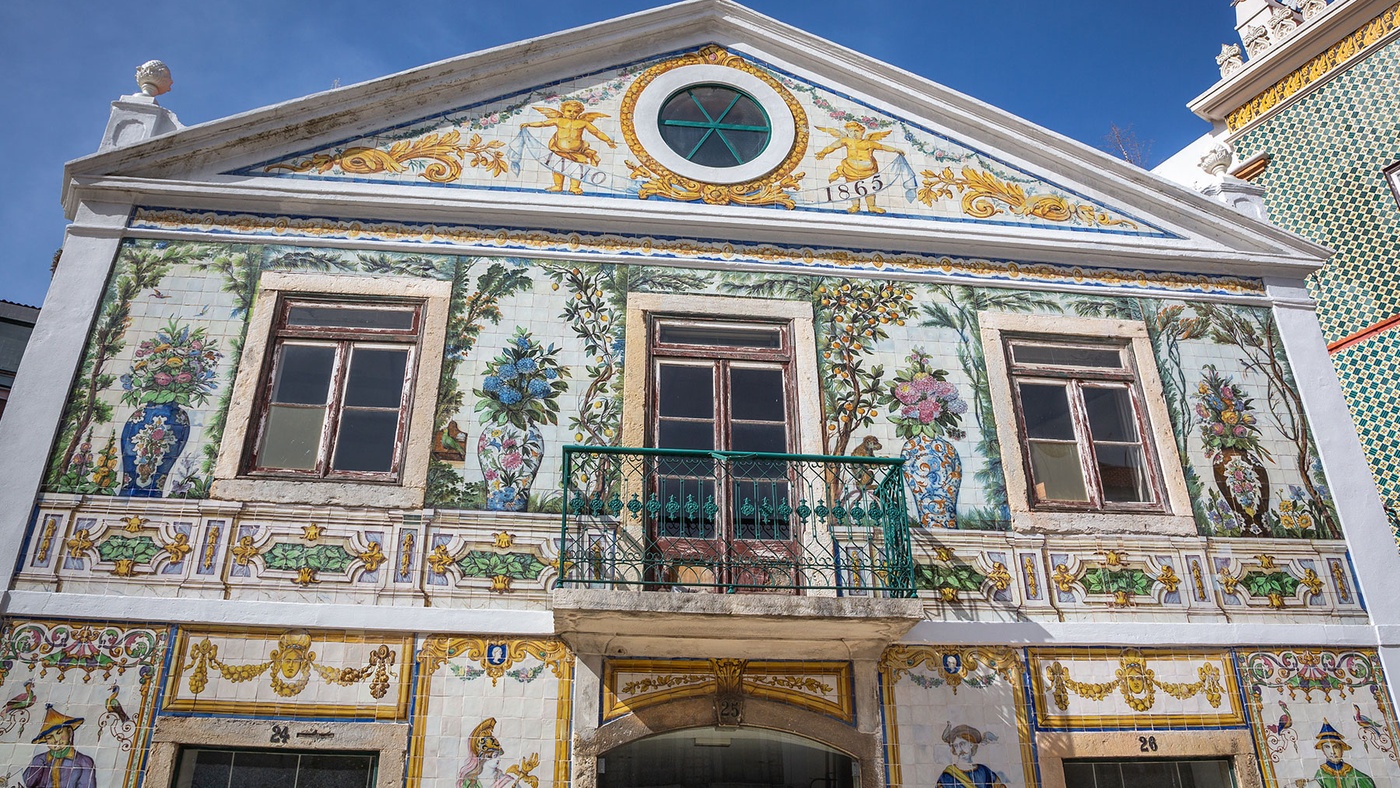 4. Intendente
Once with a bad reputation, nowadays – rebuilt and renovated – the Intendente is one of the coolest neighborhoods in Lisbon and one of the students' favorites. It is perfect for strolling outdoors and has one of the most famous bars in the city: Casa Independente – an eclectic place that invites various audiences to come and stay.
Despite not being close to all the Universities that we have already mentioned, this neighborhood is located on Avenida Almirante Reis, which means that you have many metro and bus stops available to take you to all corners of Lisbon.
5. São Sebastião da Pedreira
São Sebastião is a small neighborhood with a very dense public transport map, making it easy to get around. In this area, you will find the Blue (Amadora – Sta. Apolónia) and Red (Airport – São Sebastião) lines, and very close to the Parque and Picoas Station.
Having so many means of transport available, it is one of the favorite neighborhoods of Lisbon for students. Bairro Azul, for example – located in São Sebastião – is occupied by students almost entirely. In 10-15 minutes, you arrive at Universidade Nova de Lisboa and ISCTE and, in just a few steps, you arrive at Universidade de Lisboa.
In this area you also have the famous garden of the Calouste Gulbenkian Foundation – a perfect paradise to study and relax -, and El Corte Inglés, full of shops and movie theaters to disconnect a little from the obligations of the college.
The place where you live can dictate your entire experience as a university student. Take some time to analyse which Lisbon neighborhood best suits you and your preferences as there is such a range of diverse neighborhoods with somewhere to suit every lifestyle.