Hiking outdoors offers significant mental and physical health benefits. If you are living in the capital, we recommend that you put on your sneakers and set aside a few moments to get to know the incredible walking routes that exist in Lisbon.
The best pedestrian tours in Lisbon
University life can be exhausting, especially if you study and work at the same time. Classes, group and individual work, attendance, exams… This is a very intense time, especially for your mental health. And even if you are living in student accommodation that makes your day-to-day life easier, such as the Collegiate residence in Marquês de Pombal, taking the time to disconnect and recharge your batteries is essential.
For this reason and also because we know how having a passion for the outdoors has a positive impact on their mood, creativity and general well-being, we've prepared a list of 6 pedestrian tours in Lisbon that you cannot miss.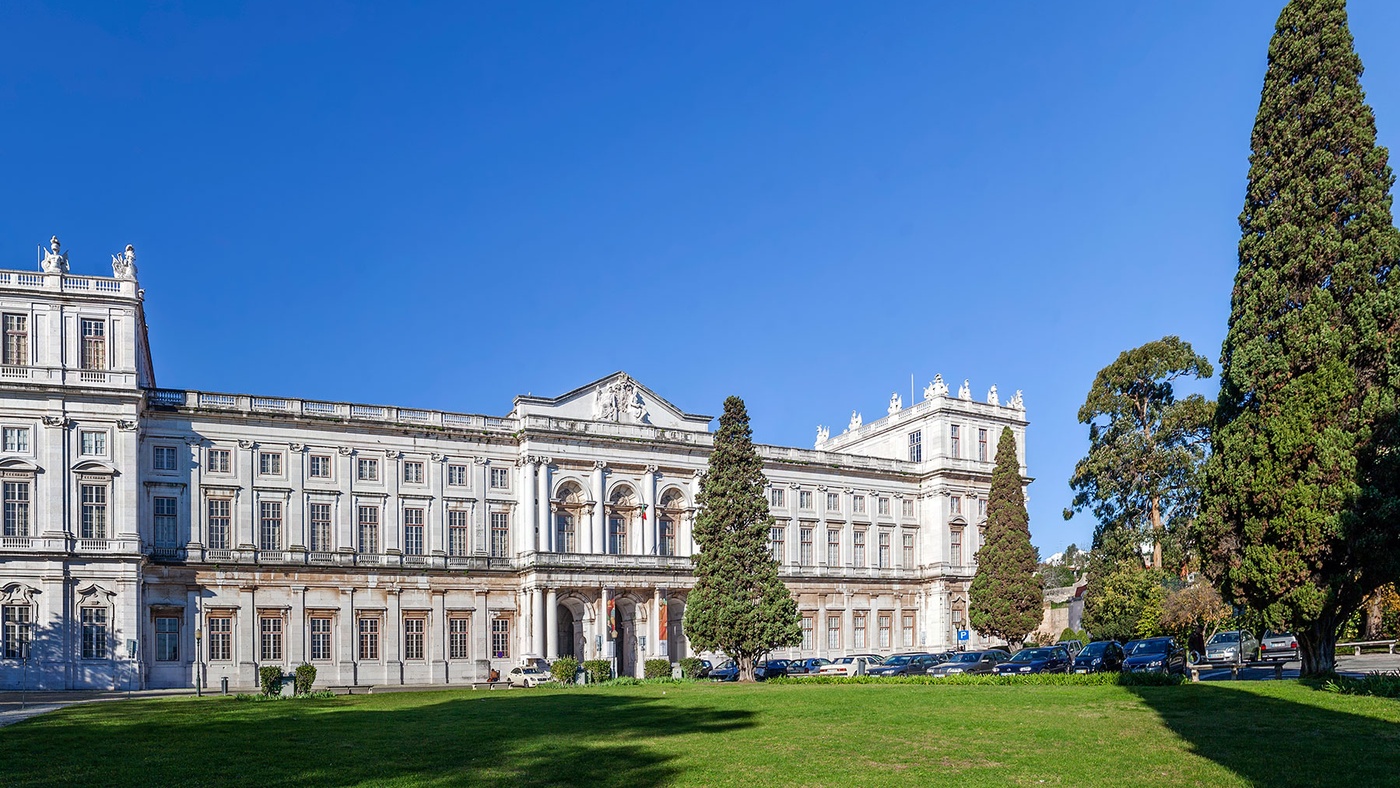 1. Rota da Biodiversidade, Lisboa
Inaugurated at the beginning of 2020 by the Lisbon City Council, there is the Biodiversity Route, a pedestrian route (and also for bikes, if you prefer to cycle), of 14 kilometers that allows you to get to know the best of the Portuguese fauna and flora.
The point of departure and arrival is at Jardim Vasco da Gama, in Belém, and this route takes you through 18 incredible points guiding you from the riverside to the Parque Florestal de Monsanto. Among them are; the Chapel of Alto de Santo António, Alameda Keil do Amaral, the National Palace of Ajuda, the Chapel of São Jerónimo and the Praça da Damão and Praça de Diu.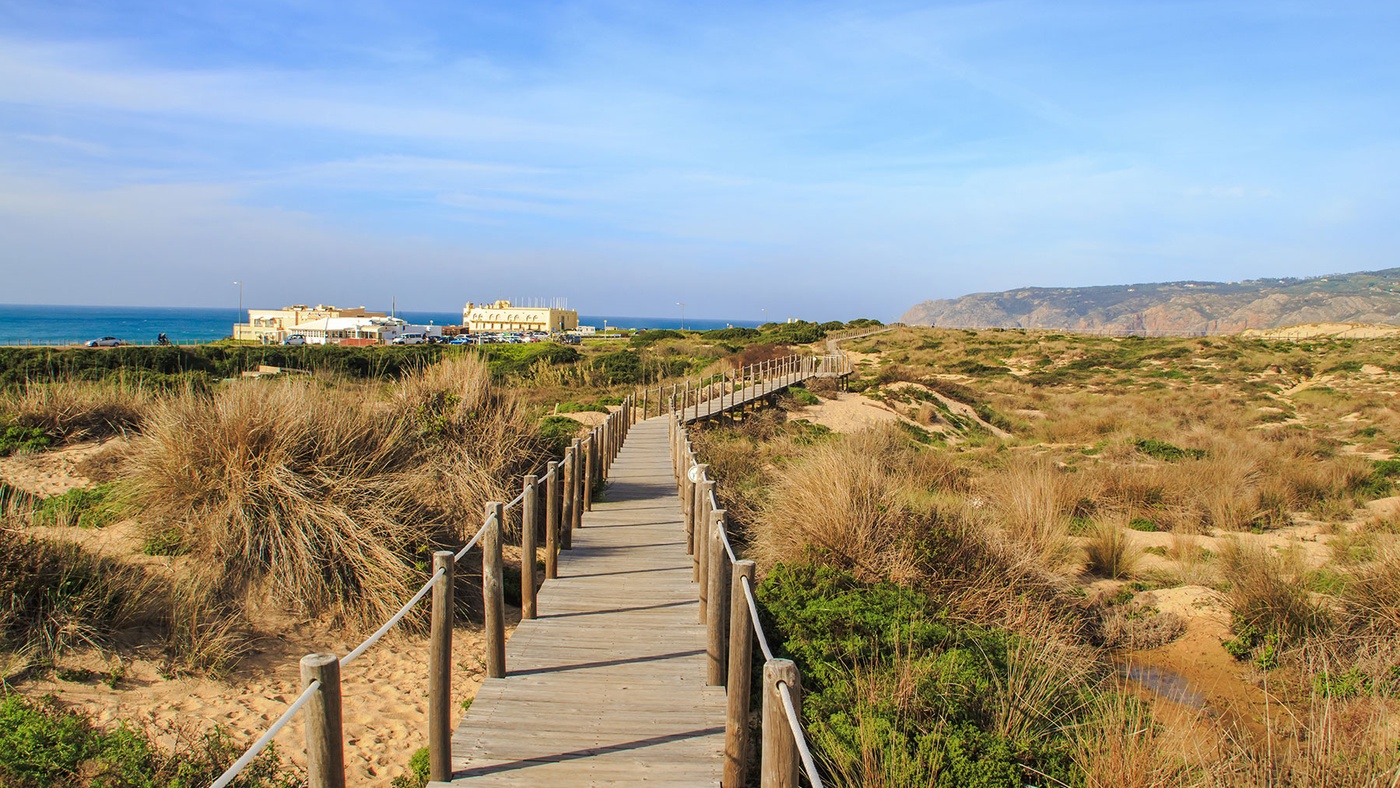 2. Duna de Cresmina, Cascais
The Cresmina Dune offers a unique seaside stroll. Created with the aim of showcasing the Guincho and Cresmina dunes – both of which are part of the Guincho-Oitavos dune system, this trail, located in the Sintra-Cascais Natural Park, is the perfect route for the hottest days of the year.
During the tour, you will be able to observe native plants, insects, reptiles, different birds and of course, the sea. In addition to relaxing, the route is playful with lots of information panels identifying all the species and vegetables you're able to see.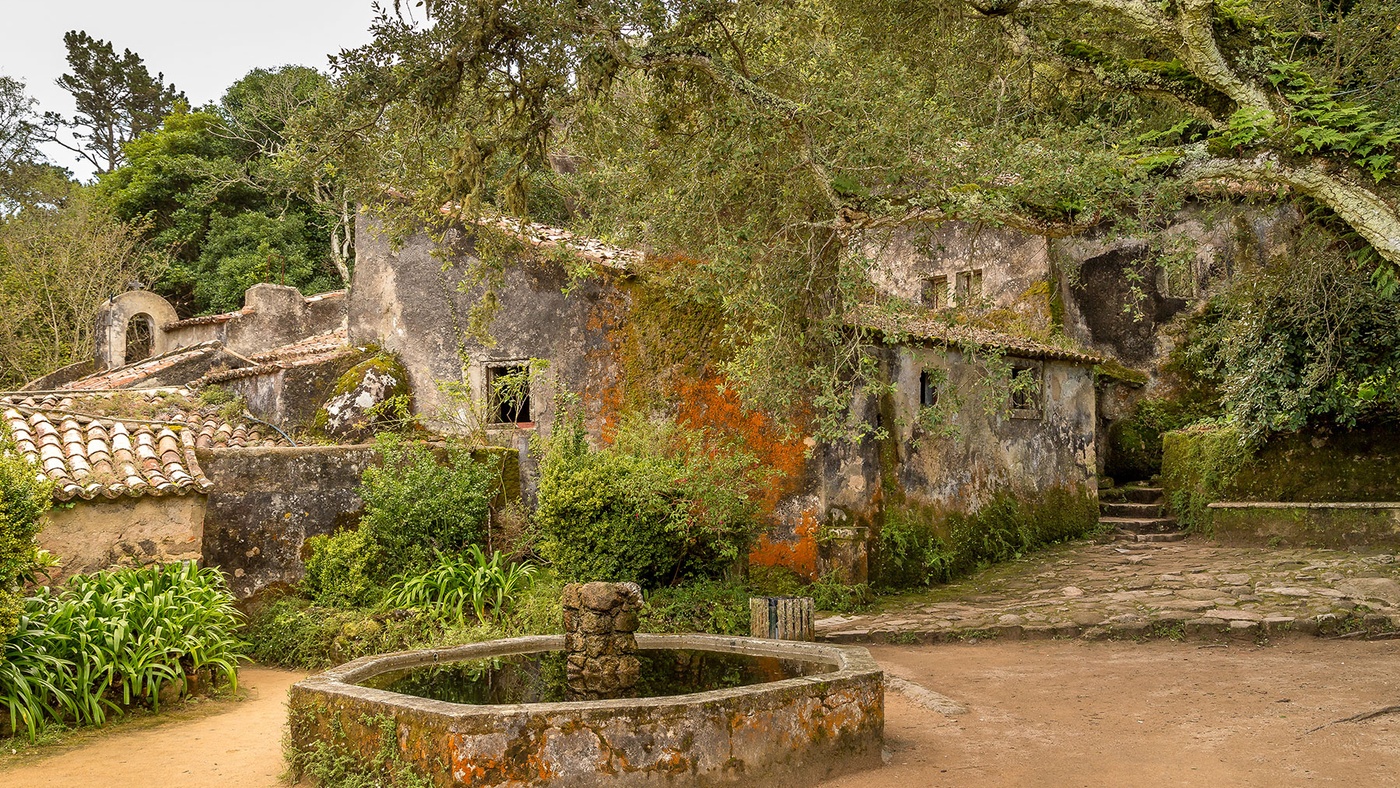 3. Caminho do Monge, Sintra
Caminho do Monge is located in the fabulous and mystical Serra de Sintra and takes you to visit places of great historical importance, such as the Convent of Santa Cruz dos Capuchos and Tholos do Monge, a collective grave that is over 4500 years old.
4.5 km away – ending at the famous Capuchos Convent -, this trail offers incredible landscapes in the midst of nature. An excellent alternative experience for your weekends.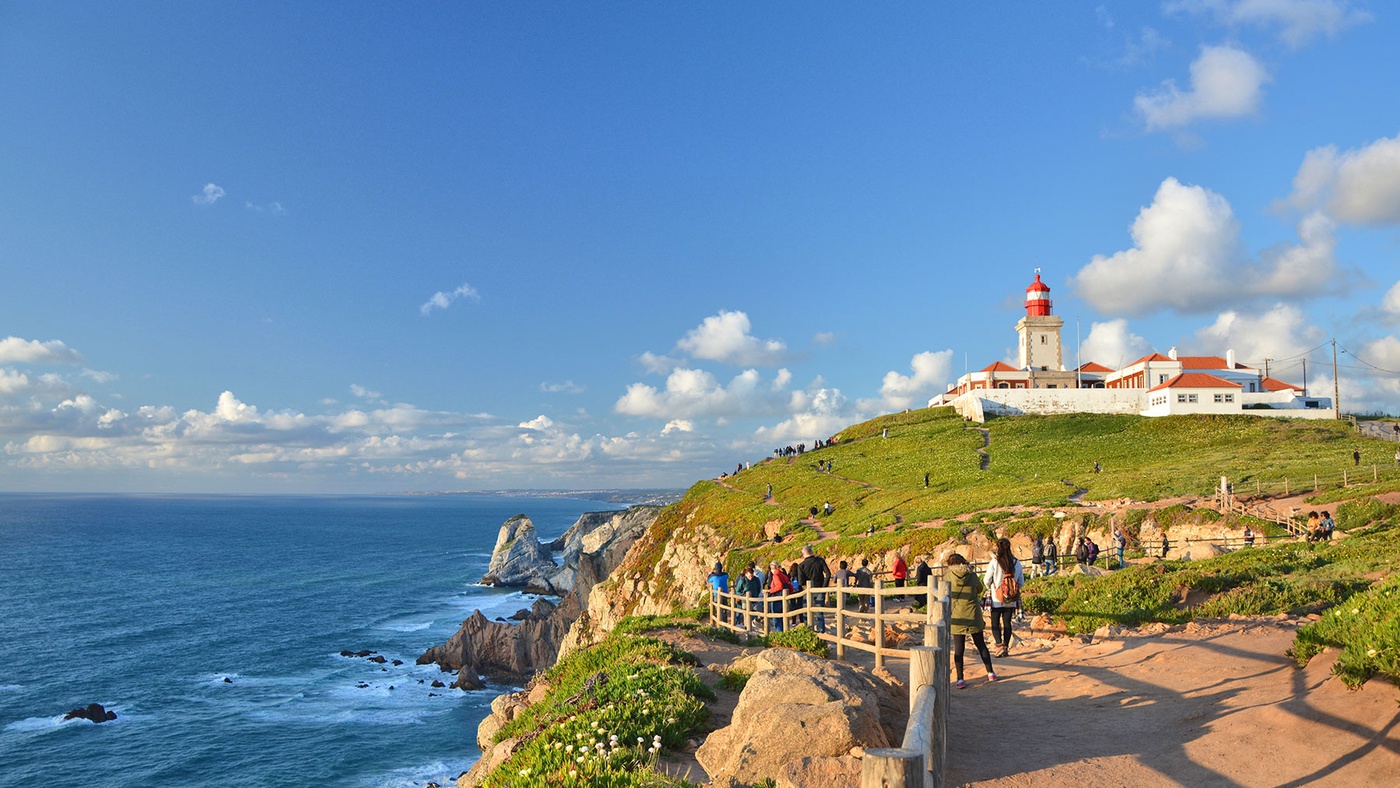 4. Cabo da Roca, Sintra
Cabo da Roca needs no introduction. When you see images of this magnificent place, it is impossible not to want to visit it. As the eternal Luís de Camões said in Canto III dos Lusíadas, it is the place "where the land ends and the sea begins". The most western point in Europe and one of the most emblematic places in Portugal.
This route by the sea is about 10km and takes you through places like Praia Grande do Rodízio – where you can see dinosaur footprints -, Adraga beach and places like Ulgeira and Almoçageme.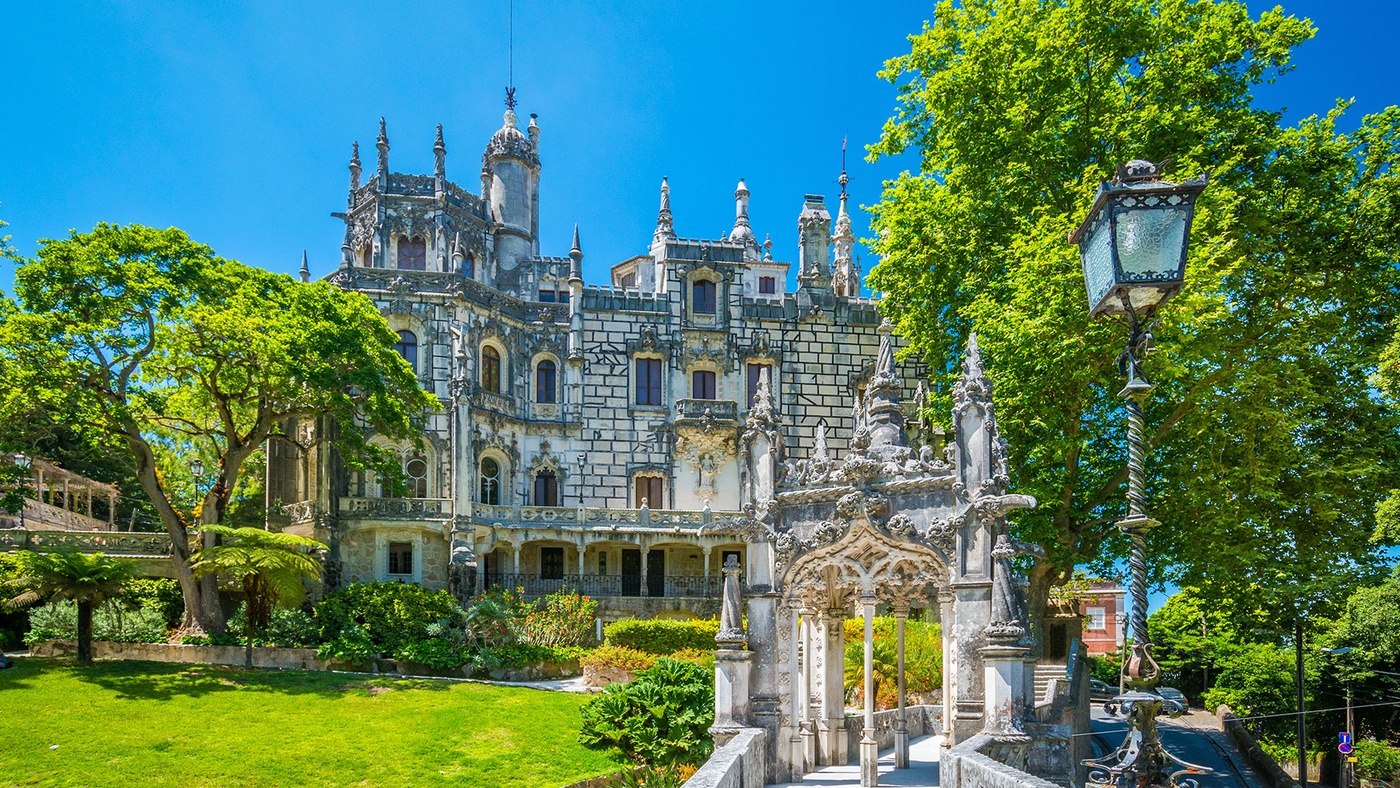 5. Quintas, Sintra
Do you have a special someone? They say the Rota das Quintas is perfect for two. A short circular route of just 2.3 km that allows you to pass through the iconic Quintas of the Historic Center (Quinta da Regaleira, Quinta do Relógio, Quinta do Castanheiro, Quinta dos Alfinetes, Quinta D. Amélia and Quinta dos Castanhais), through the Tower do Relógio, the Church of São Martinho and the romantic National Palace of Sintra, taking you back to the 19th century and the times of the bourgeoisie.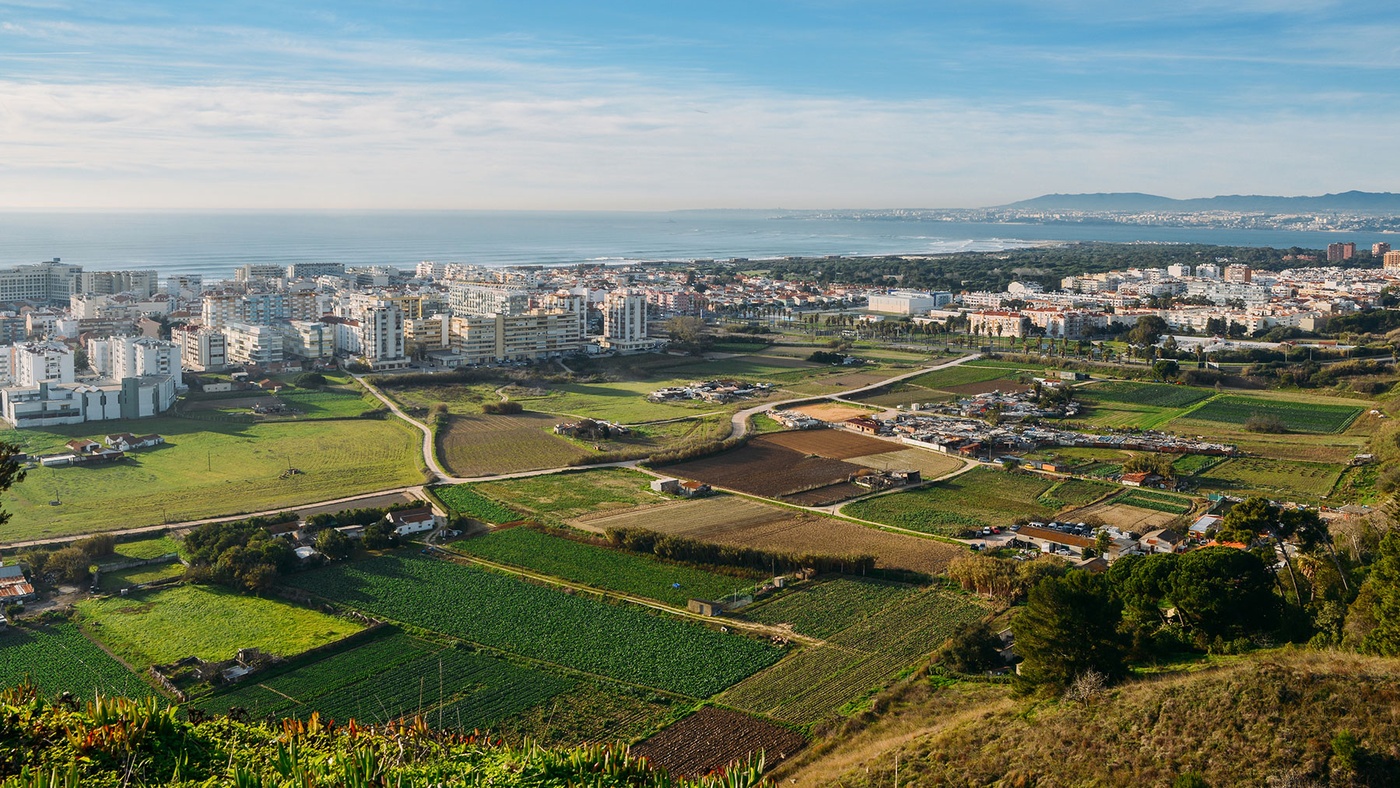 6. Rota das Aldeias
The Route of the Villages, beginning and ending at the Bandstand of São João das Lampas, takes you through the magnificent agricultural area of Sintra. Whilst walking the 13.5 km, you will see stunning pastures separated by walls and hedges, rural paths flanked by stones and beautiful streams and fountains.
If you enjoy uninterrupted walks in nature and immersing yourself in our country's rich history then this route is perfect for you.
Take the opportunity to discover these routes and enjoy a number of getaways near Lisbon. This will help you conserve the energy and focus you need so that your journey as a university student exceeds all your expectations.