During the midst of the summer holidays, there is no doubt that you will want to make the most of it. Whether you want to relax and bask in the sun or take on the waves, today's Collegiate feature will take you through our choice of the top 5 best beaches in Lisbon.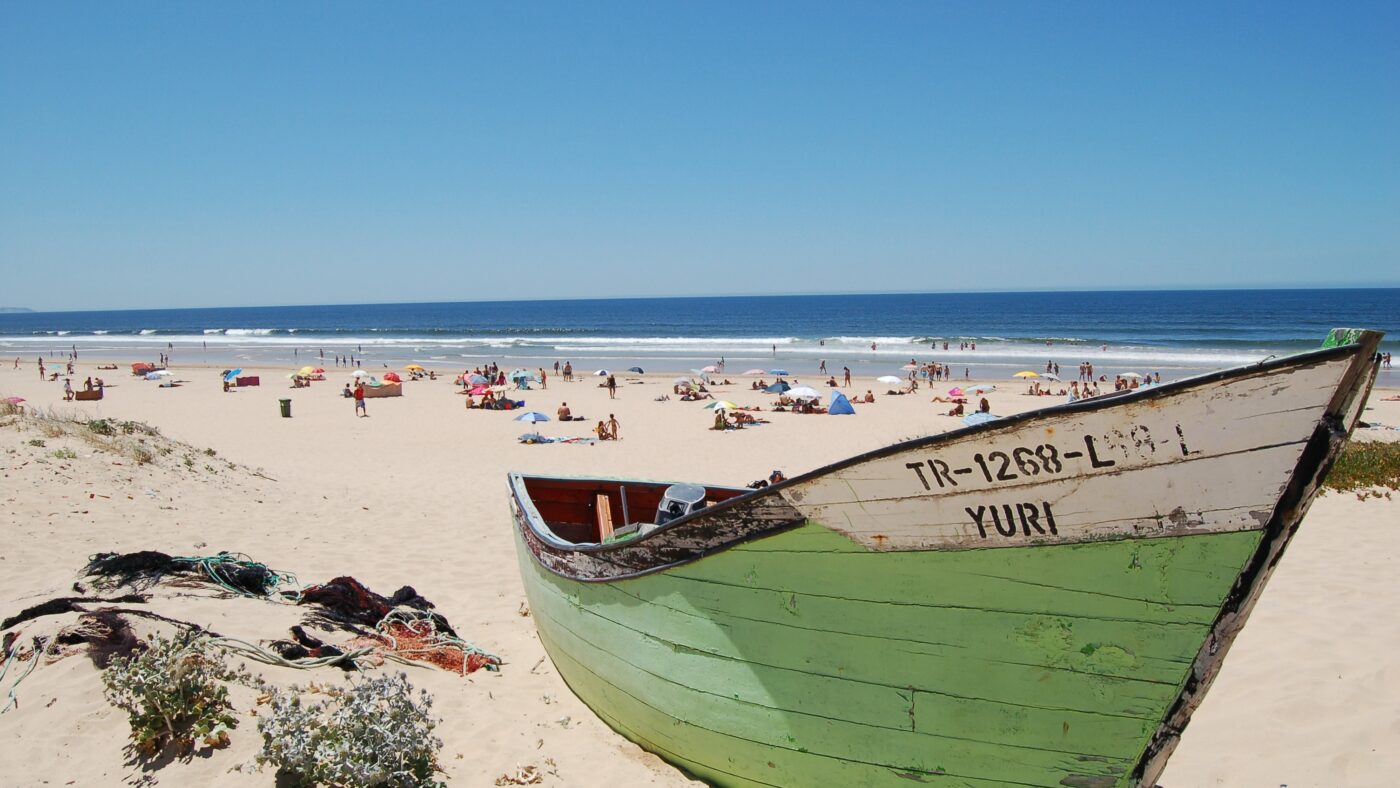 Ericeira
If you are one to catch the waves, make sure to hit up Ericeira. Ribeira das Ilhas is recognised as one of the best surfing spots in Lisbon, having hosted the World Surfing Championships since 1985. Ericeira can be reached in just an hour and a half by bus from Lisbon's Campo Grande terminal. Once you've spent the day at the beach, you can head over to the town's charming village and roam the beautiful cobbled streets.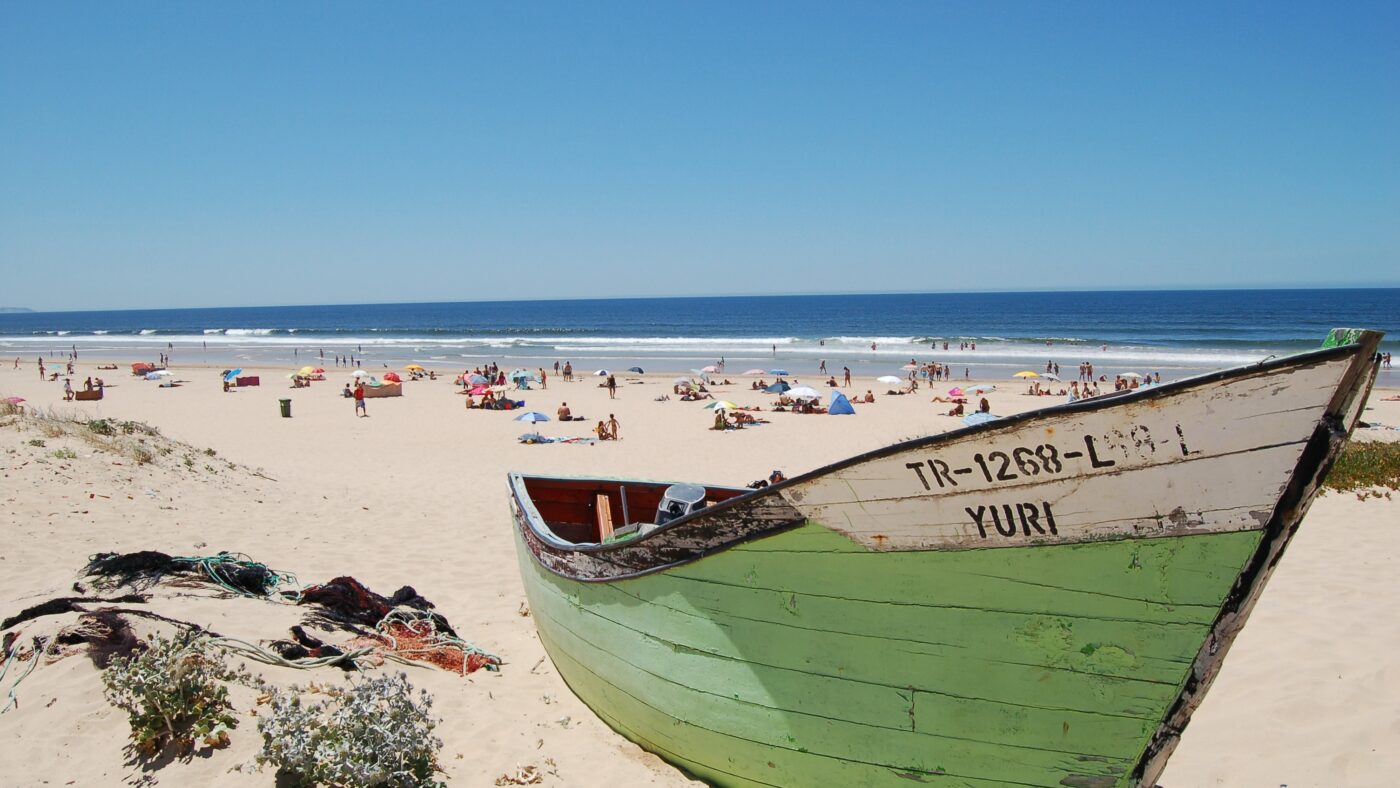 Sesimbra
Love a good swim? Calm waters and a long sandy beach, what more could you ask for from the fishing village of Sesimbra? It is also known for its fresh and delicious seafood, overlooked by Castelo de Sesimbra, a medieval stone castle. If you're looking to eat well and swim it off, then this is the perfect place to be.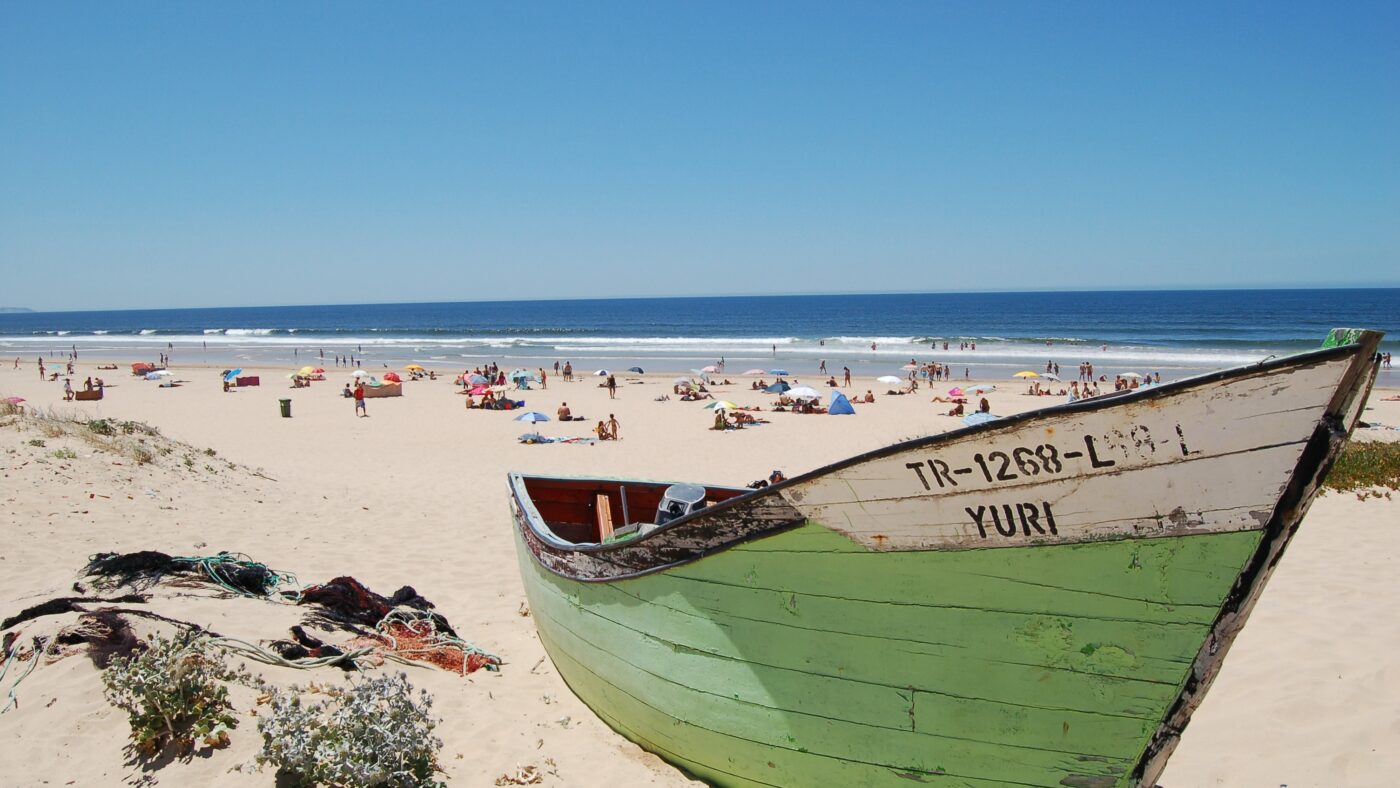 Troia 
After that stressful exam period, you owe it to yourself to unwind. The Troia Peninsula is the perfect sanctuary to let go of your worries and stresses. Luscious sandy beaches, a dash of peace and quiet and there you have yourself a relaxing ambience. Not to mention its 18-hole golf course, if you're in the mood for golf, of course.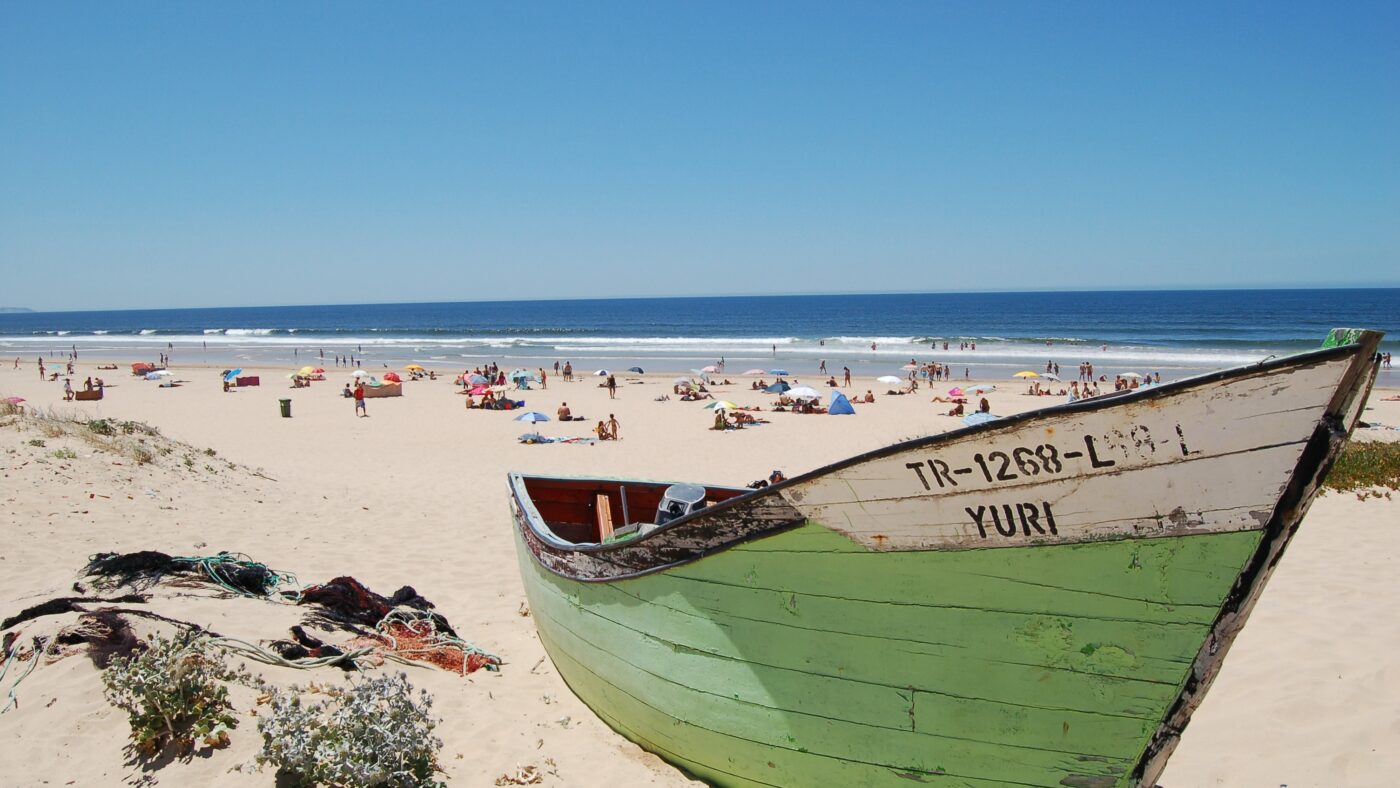 Guincho
Do you have the need for speed? Grab that opportunity and take on powerful waves by windsurfing in the suburb of Cascais. It may not be the place to go swimming but it is a place to sunbathe and catch one of the best sunsets in Lisbon. You can reach Guincho in 30 minutes from Cascais via bus, departing every hour from Cascais Villa. It takes 40 minutes by train from Lisbon's Cais do Sodre station to Cascais.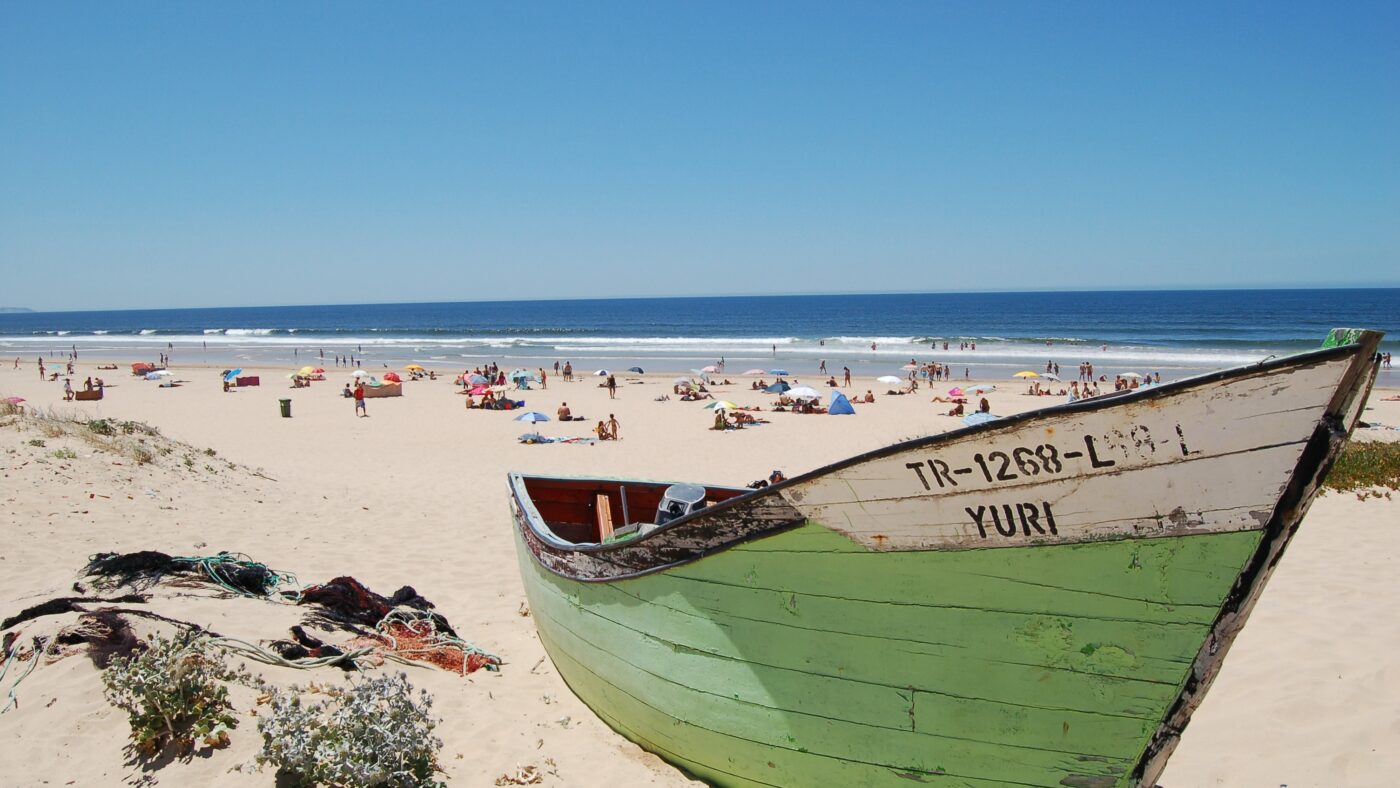 Meco
Now, this may not be for everyone but in most European countries, nudist beaches are very popular. Meco is a nudist beach but is one of the cleanest and most isolated beaches in Lisbon. So whether you're willing to bare it all or not at all, either way, it's another quiet environment to gather your thoughts with a refreshing scenery. Make sure you plan your trip and ask for a timetable for this spot as it's a little bit more tricky to get to. You will need to stop off at Sesimbra before hopping on a bus at Meco but bear in mind that there are only 8 buses that run daily to and from the village.
We hope that this has given you a good overview of the best beaches around Lisbon and will help you make your decision on where to go depending on whether you're feeling active or just need to go relaxing. The incredible culture, people and beaches are what makes living in Portugal so wonderful. So if you are considering going to university in Lisbon, take a look at our elite student accommodation in Lisbon,  Marques De Pombal. Or make an enquiry today.